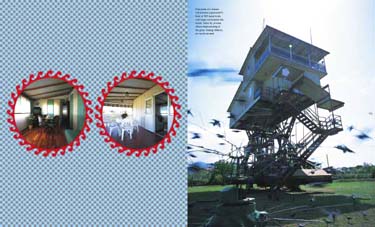 If you never picked up the unapologetically individual shelter magazine Nest, now might be a good time since its creator, Joseph Holtzman, has decided to abandon the vanity project and take up other interests. The magazine never made money. The independently wealthy Holtzman told The New York Times that he put around 6 million of his own into the project. Wouldn't we all love to have that kind of cash to toss into our passions? When you can afford to sell a Matisse bronze to support your habit you're not doing too badly. However, there are plenty of filthy-rich people that don't spend their money on gorgeous publications put out for the public to enjoy. And did I mention that Holtzman is gay?
Nest was one of my favorite reads for several reasons. There was nothing like it out there. Most shelter magazines aspire to modern minimalist sensibilities and are littered with nods to their advertisers. Nest had few advertisers and its sensibility was literary, baroque, overdone, excessive. It was layer upon layer of photograph, pattern, text, and die-cut paper — probably a bit challenging for those used to mindlessly breezing through a newsstand read.
You can still pick up the last issue next month, and there are plenty of back issues available online. In fact, sifting through the back issues (with various pages scanned and viewable) gives you a preview of the scope and creativity of this extraordinary magazine.