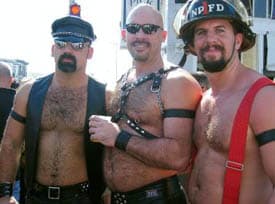 Folsom Street Fair marks 21 unchained years. Here's a link to a gallery of photos from last year's fair by my friend Michael Davis.

For design geeks: the secret of the iPod's scroll wheel. (via Darren Barefoot)

BoiFromTroy finds an excuse to publish a shirtless photo of Jeremy Bloom and nobody seems to mind.

The Butterfly Effect: Kevin Byrd's eye is so often on target.

Roman Catholic church blasts Spain's plans to allow gay marriage. Bishop: "It would impose on society a virus…"