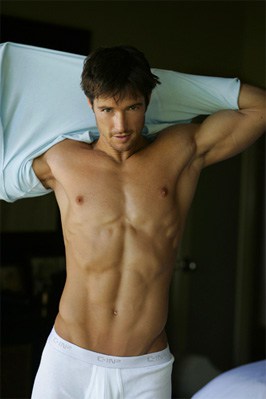 This week I'll be offering an exclusive preview of some shots from the February issue of DNA Magazine, photographed by my friend and occasional Towleroad sponsor Lewis Payton.
If you liked the last series of fitness model David Rich you'll love these shots of Brent van Zant. Brent resides in L.A. where the temps this time of year suit themselves to shooting outdoors in the buff.
That's all I'll say for now, but keep an eye here this week for more of Mr. Van Zant…
This issue of DNA should hit newsstands in Australia today, and the rest of the world very shortly.