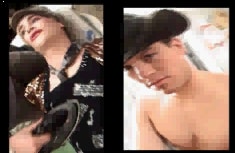 New York fashion week has happened and Phototopia take a brief look at the controlled chaos of Heatherette.
Bloomberg stuck between a political and a real place in New York gay marriage decision.
Empty Senate spot in Utah to be filled by a gay man; Scott McCoy was chairman of advocacy group Equality Utah.