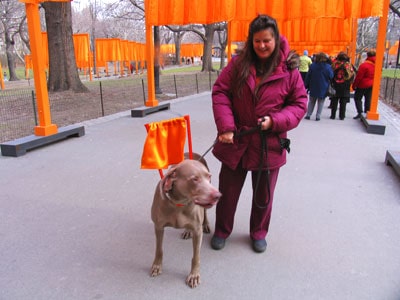 I woke up at 7am this morning to head up to Central Park with a friend and see the first of Christo's The Gates unfurled at 8:30. There was a palpable energy at Columbus Circle when we arrived around 8:25.
The fabric banners were still tucked in their cocoons and a swirl of media, photographers, artsy Blue State types, policemen, and volunteers in Christo vests milled around the entrance to the park in anticipation.
It seemed that half the people in Central Park this morning were European. I also saw more dogs than I've ever seen in Central Park before, many of them, like the one above, dressed for the festivities.
Full story after the jump…any use of photos must credit and link Towleroad…
Right on time at 8:30, a volunteer arrived with a long hook in two pieces which she assembled. The crowd began to murmur and gather closely around her.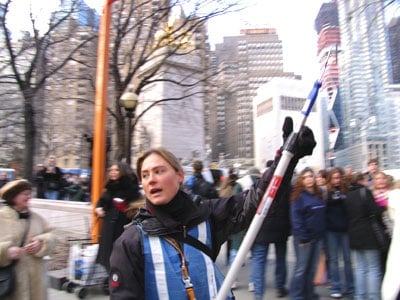 As she prepared to release the first banner from its cocoon, the crowd held its collective breath and raised its cameras, microphones, and eyes. I have not felt so much focused energy in a long time.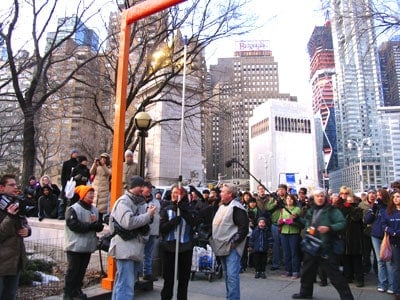 There was complete silence and then an orgasmic squeal as she grabbed the Gate's loop with her hook and pulled on the strip of sticky orange tape which held the banner in place across the support.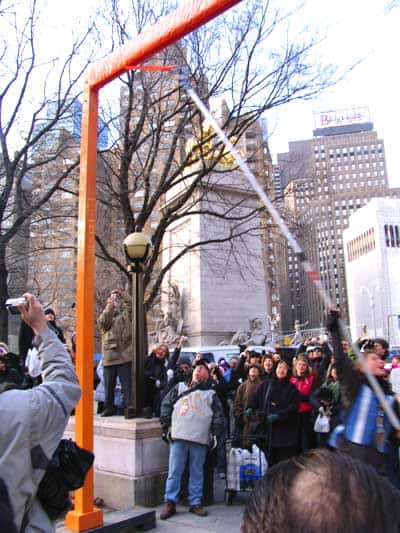 A cheer erupted as the first banner unfurled, releasing a long cardboard tube that bounced noisily on the pavement. Each of the banners had been wrapped around one of these tubes.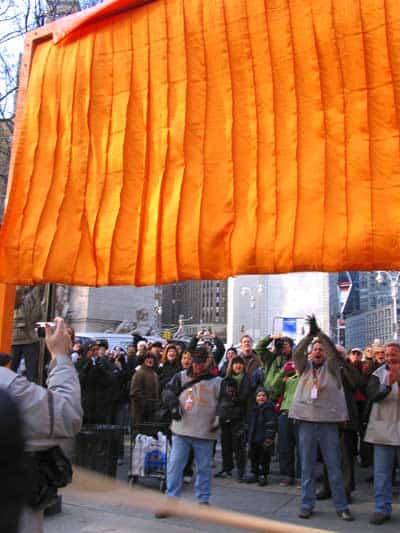 One down, 7,499 to go…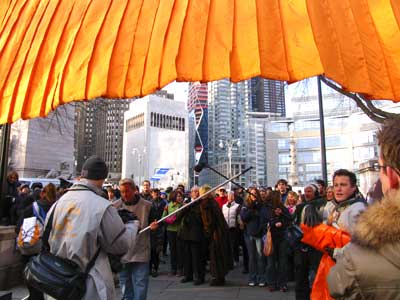 Gate #2…
And the crowd moved with the Gates as they unfurled…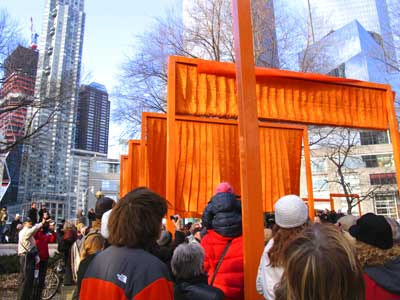 Nearby, another volunteer was unfurling more Gates.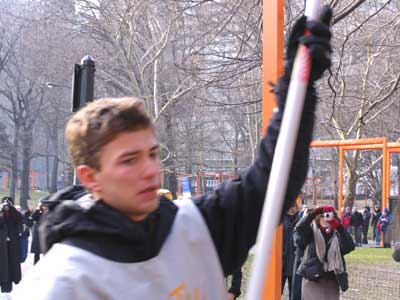 I love a man in uniform.
There was a woman with a coat and beret covered in hundreds of dice!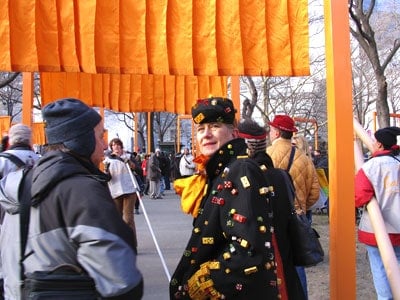 By 9 am it was a circus atmosphere, and then…a police escort turned the corner with the Christomobile. In it, touring the park (and no doubt drinking saffron-colored bottles of Veuve), were Christo and Jean-Claude, waving to onlookers like the king and queen of Central Park.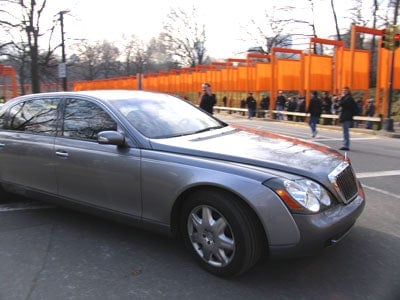 The San Remo on Central Park West.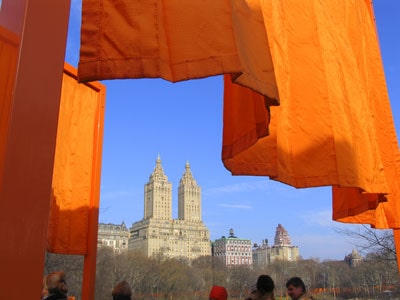 Another shot of the San Remo.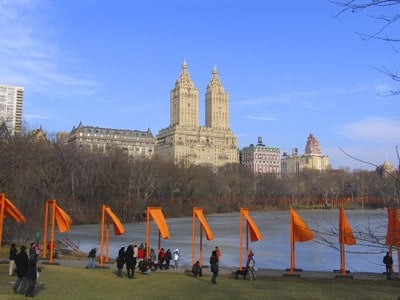 The Gates from above…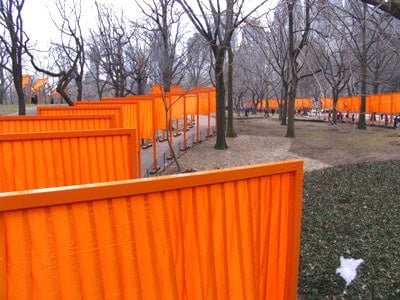 The Gates from within…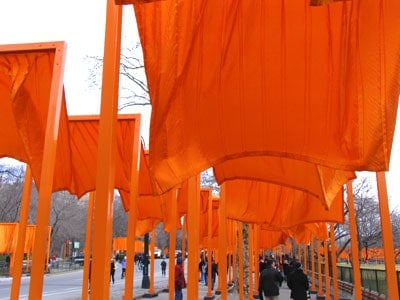 All in all, a great day for public art in New York.