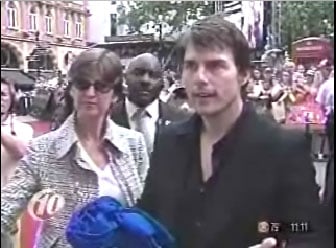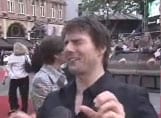 Unamused Cruise soaked by squirtgun-microphone in press line prank.
Tom Cruise was giving an impromptu interview in a War of the Worlds press line, when an interviewer's microphone shot a stream of water into his face, momentarily stunning him…
Cruise spits back — "I'm here giving you an interview and answering your questions and you do something really nasty. You're a jerk."
Video of story and interview here.

NYDN's Widdicombe on that relationship: $5 mill. contract—5 years, no sex.