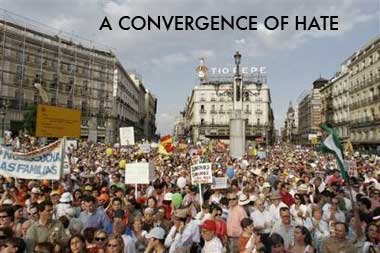 Led by a group of Spanish bishops, hundreds of thousands marched on Saturday to protest the Spanish government's legalization of gay marriages.
Holding signs that read "Family = Man and Woman" the marchers were part of the largest anti-government activist protest held by the Catholic church in more than 20 years. Finally, a protest to which Fox News felt they could give some attention.
The same-sex marriage bill was compared to the beginnings of Nazi Germany in the 30's by Fr. Jose Ramon Velasco:
"Back then the majority of people also backed Hitler just like the majority back this law," he told ABC News. "I'm serious. Give it time and it will destroy the moral fiber of Spain and the West."
He's serious!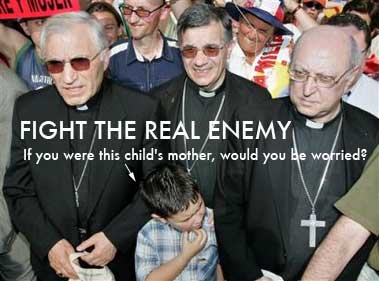 In response, "the gays" held their own protest. Despite the bishops' efforts, opinion polls show that a majority of Spaniards approve the legalization of same-sex marriage.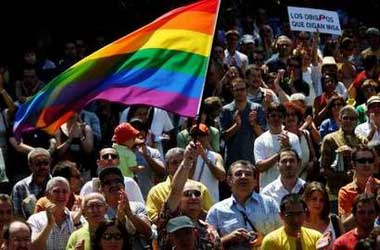 Finally, a study in contrasts…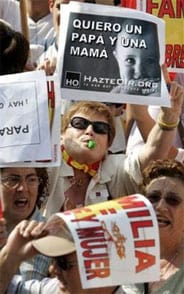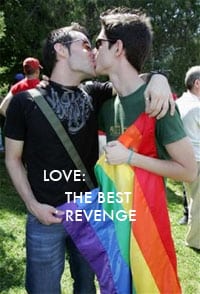 Let's take a poll. Babies, by whom would you rather be raised? The gender-ambiguous hater on the left sure to teach you the ways of intolerance or the loving couple on the right?
Baby: "Goo goo ga ga."
I thought so.