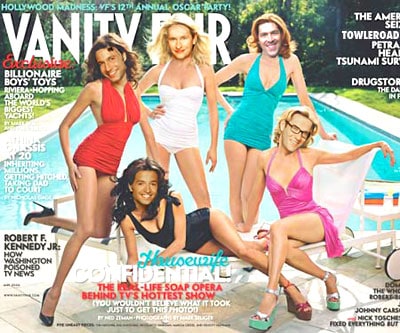 The Emmy nominations are out with Will & Grace and Desperate Housewives grabbing the most with 15 each. Good for gay TV, but a bit surprising on Will & Grace, eh? It just goes to show you how weak the sitcom field is right now.
Six Feet Under got a nod for best drama, in a very competitive category. I see Lost as the winner here with 24 a close competitor.
And as for Housewives, with Felicity Huffman, Marcia Cross, and last year's Golden Globe winner Teri Hatcher receiving noms (and Eva Longoria and Nicolette Sheridan getting snubbed), the lesson here is that women who play sluts just don't get any respect at all.