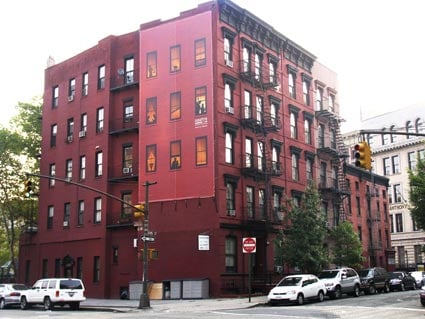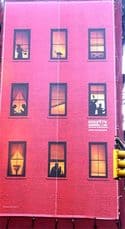 Exploiting the New Yorker's penchant for voyeurism (and the city's reputation for crime), Court TV yesterday installed this three-story camouflauged advertisement on the side of a residence at King Street and Sixth Avenue.
It's really quite an amusing little cartoon. As an unsuspecting tenant is about to be hacked to death by an intruder with a butcher's knife, life goes on as usual for the other tenants in the building.
I much prefer this type of clever, less-intrusive advertecture to having classic New York landmarks defaced by Amazonian models.
The other point to note is that there are apartments for rent in this property — do you think they'll be offering crime-based discounts?
(thanks Dave!)
Related
Classic New York Advertecture [tr]