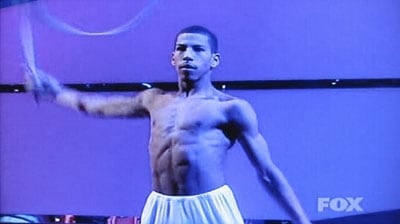 After a truly laborious first few weeks of half-hour shows stretched into interminably long hour-and-a-half shows, American Idol's Capezio-clad sister So You Think You Can Dance morphed into one of the more entertaining reality shows on TV. Those who had the patience to see its contestants honed down to the last 16 were rewarded with a show that actually proved itself to have some actual substance. The guys and girls were hot, the dancing was great, and poking fun at host Lauren Sanchez every week became a truly guilty pleasure.
In last night's finale, the HostBot Sanchez did something truly shocking and took to the dancefloor herself, proving that — guess what? She's human! Who knew? The bot totally redeemed herself. Loved it.
The show did something else to redeem itself by welcoming back ribbon-twizzler Anthony Bryant. Remember young Anthony, whom I wrote about earlier in the summer, standing up to horse-lipped Nigel Lythgoe after Lythgoe told him his dancing wasn't masculine enough?
Anthony and his ribbon took the stage again. We did notice he was more masculine this time, but maybe it had something to do with the faint peach-fuzz moustache across his upper lip. Another moment of redemption. Wow.
Finally, the winner of the entire competition was the perpetually-smiling Nick Lazzarini, who you may or may not see dancing on your next Caribbean Cruise. Actually, it was either love all the finalists or be struck down by the reflection off their teeth.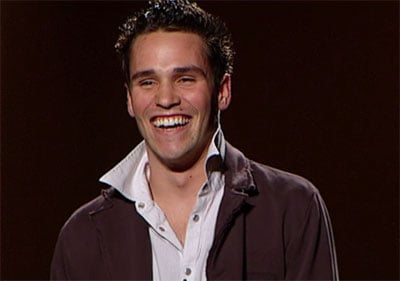 Note to producers: next year (if there is one), cut to the chase. The first five weeks were interminable.