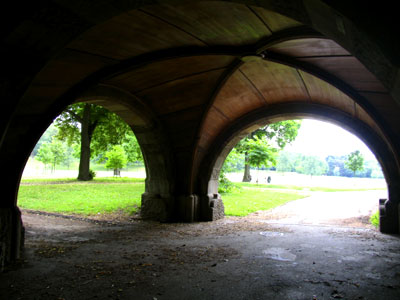 Two gay men were shot yesterday in Prospect Park, Brooklyn's equivalent of Central Park, a massive green oasis in the middle of that borough.
As Gawker was quick to note, the New York Post mentioned the crime but failed to note that "the men were engaged in a sex act when the trigger-happy thug pounced on them in the wooded Vale of Cashmere, a gay hangout dubbed Boys' Town," details the New York Daily News conveyed in their story.
As far as we can see, the story hasn't hit the New York Times quite yet but we fully expect this will inspire an exposé detailing hot cruising spots in the park and the lonely men, married or otherwise, that frequent them.