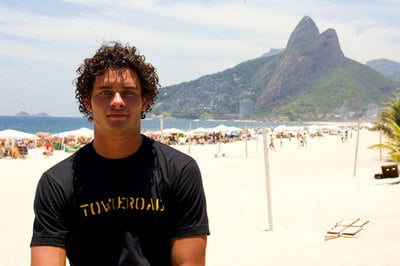 Here's Part II of the "Where in the World is the Towleroad T-shirt?: Rio Edition" kindly brought to us by Lewis Payton.
Today's beach boy is Cesar, an "intelligent and thoughtful" dreamy Rio denizen whom Lewis says is into meditation, spirituality, and surfing.
For those of you who think a Lewis Payton photo without skin is like a day without sunshine, come back tomorrow, and Thursday for sure. Special thanks to everyone who has supported the site. Your shirts are on the way. Send me your photos!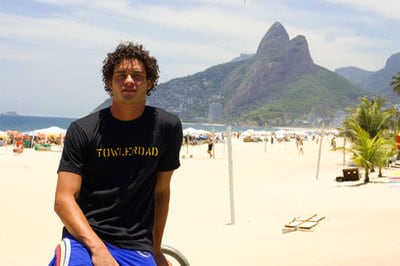 Related
Boys from Brazil: Towleroad Hits Rio de Janeiro [tr]