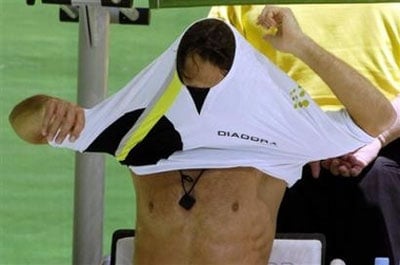 Since we're usually doting on Andy Roddick, I thought it's time we "courted" some of the other players down at the Australian Open. Nicolas Kiefer of Germany beat Sebastien Grosjean of France to advance to the semi-finals against Roger Federer this Friday night.
Kiefer has racked up more fines than any other player for his "bad boy" conduct on the tennis court, getting hit for another $1,000 for obscenities during this match.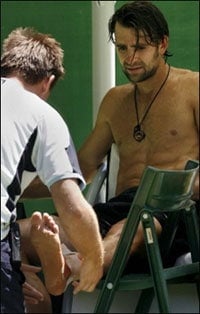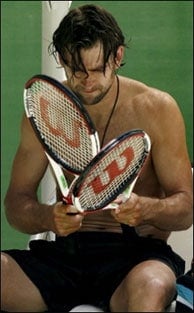 He hurled one of these rackets at Grosjean in the fifth set.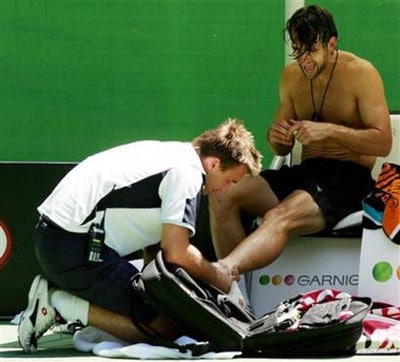 It has taken Kiefer 35 tries to get this far in a Grand Slam tournament.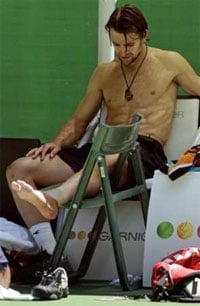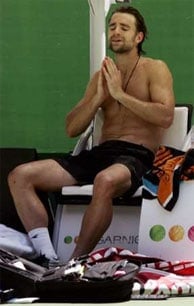 A little prayer never hurt.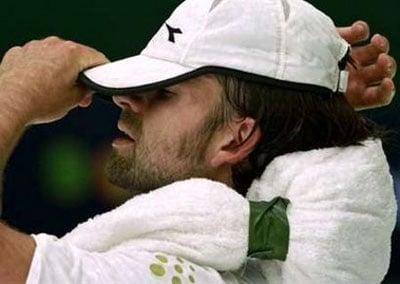 He just looks like a bad boy.
The other story out of the Aussie Open is Marcos Baghdatis from Cyprus. He made it into the finals after defeating #4 seed David Nalbandian. I'm not sure if Baghdatis has still got a ball in his shorts or if he's just very excited at having come this far.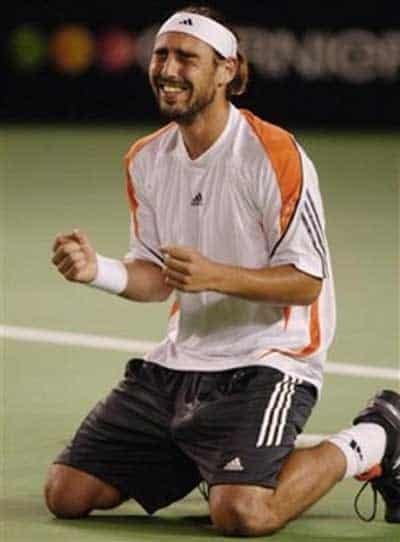 Naturally, the Cypriots went wild!