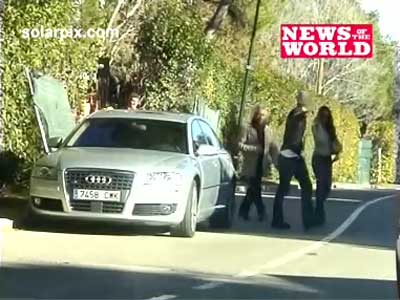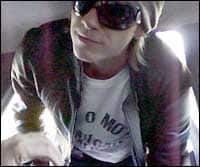 David Beckham got fed up with the paparazzi over the weekend, entering the car of a photographer who was stalking the Beckhams outside their new £5 million home in the "posh" suburb of La Moraleja.
Brit tab News of the World has video of the incident, which shows the Beckhams exiting their vehicle as the photog clicks away. Becks then approaches the photog's car and climbs in, saying "What's going on? What's going on? What's going on? What's going on? What's going on? You, what's going on?…Incredible! At the school, in my house, the school. Incredible!"
When you compare it to one of those grizzly bear encounters by hapless tourists in Yellowstone who get too close and have their windows broken, it's really not that much different. Except that the bear never has to appear in front of a judge later.
Beck Off! [news of the world]