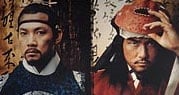 Gay culture blossoming in South Korea. Activist: "We feel that the last 10 years is the equivalent of a hundred years because so many changes occurred in such a short period." Smash hit film The King and the Clown has brought gays out of the closet: "Until a decade ago, when a tiny gay rights movement was started by Korean-Americans on a few college campuses here, most Koreans had been completely unaware even of the existence of gays. Even though Seoul has long had two neighborhoods with small clusters of gay bars, Itaewon and Chongno, they remained hidden, and homosexuality went unmentioned."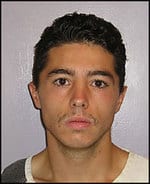 Adam Hernandez, killer of gay man in Denver-area park, gets plea deal and reduced sentence. Hernandez and another man, Jason Fiske, reportedly strangled Kevin Hale for "hitting on him." Hernandez was charged with felony first-degree murder, robbery and conspiracy to commit robbery. The more serious of those charges were dropped in the plea bargain, which leaves Hernandez facing a sentence of possible probation or up to eight years in prison. The case against his accomplice is delayed.

Matt LeBlanc files for divorce.

GLSEN cancels school appearance in Somers, New York after parents complain that the group, which promotes tolerance and support for gay youth nationwide, that "gay propaganda" could hurt their kids. Parent: "Our issue is whether or not their personal choice of private sexual behavior should be publicly promoted as an equally valid option for our children. We do not believe this should be sanctioned by the school in a daytime school assembly."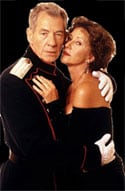 Ian McKellen criticized the Brokeback Mountain actors for being apprehensive about kissing another man: "I got very upset when one of the actors said it was the most terrifying job he'd ever had because it involved him kissing another man. Imagine how rude that is. Suppose I'd said the most appalling thing I ever had to do was kiss Helen Mirren!"

Brokeback banned in the Bahamas. Chavasse Turnquest-Liriano, liaison officer for the control board: "The board chose to ban it because it shows extreme homosexuality, nudity and profanity, and we feel that it has no value for the Bahamian public." Theater directors responded: "You have a group of people who are telling grown men and women what they can and cannot watch. I cannot understand denying people the right to make their own choices."

BMW criticized for advertising in gay media but not offering domestic partner benefits to any of its North American employees.