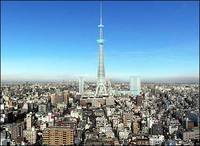 Tokyo to get world's tallest tower?

SPOILER: A few deets on the Will & Grace finale.

Superman to bulge in 3-D!

Video for Willie Nelson's gay cowboy ditty "Cowboys Are Frequently Secretly Fond of Each Other" will premiere on LOGO this Sunday:"In the video, expect to see Willie and a certain male movie icon (think Smokey and the Bandit) camp it up behind the scenes. Plus, you'll get lots of hot cowboys and burly men dancing, one getting tied up, and some exterior shots filmed at Willie's own ranch!"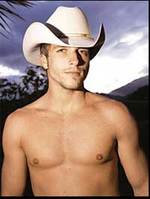 Brazil catches Brokeback fever.

Gay Pride weekend in New York is going to be very, very…..confessional.

The next Russell Crowe? Queer Eye Thom Filicia in Vegas hotel room phone freakout.

Queerty has news about an upcoming album from Annie, whose last album Anniemal has practically worn down the non-moving parts in my iPod. This time around she's covering Stacey Q's "Two of Hearts" and working with James Iha and Alan Braxe. I have a good feeling about this.