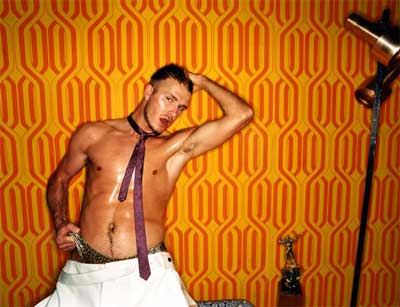 Oasis frontman Liam Gallagher laid into his home team of England and David Beckham, "dubbing him a nancy boy," according to The Daily Record. Gallagher: "At times, the England players seem to play like women, Beckham and others, they're gay boys. I'm not one of those people who are that patriotic when it comes to the England team. I think that if you play direct football and deserve to win, you win."
Becks, who lately has been running around with a groin injury, used to push the envelope much harder on his public image, but shame on Gallagher. I'd like to see him try his hand at football.
Football fans have been notoriously homophobic in the past. Yesterday a reader sent in this video from Belgrade's first gay pride march back in 2001, when a rowdy group of football fans attacked the marchers. Pretty scary.