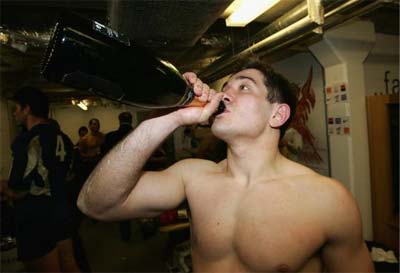 France and Ireland were victorious in the Six Nations Rugby Tournament over the weekend, with France (above) taking the Six Nations title and Ireland (below) taking the Triple Crown.
France's Frederic Michalak sizzled while Gavin Henson of Wales pretty much fizzled.
Sure, the games were exciting but it looks like the locker rooms were where the realy playing began.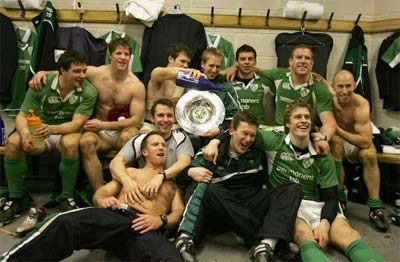 A Six Nations to Savour? [bbc]