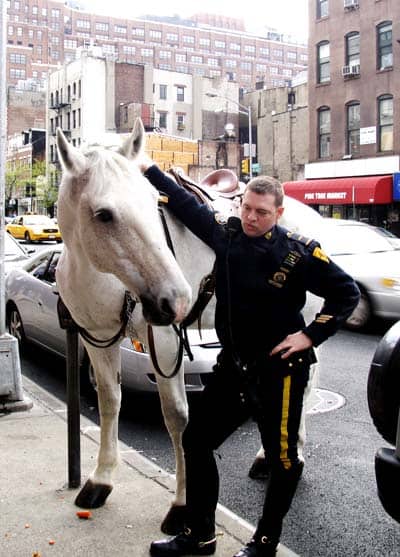 I was dogsitting in Chelsea over the rainy weekend, and yesterday after the drenching downpours had ended, the bf and I took a walk down Eighth Avenue where one of New York's Finest was creating quite a commotion with the horse he rode in on.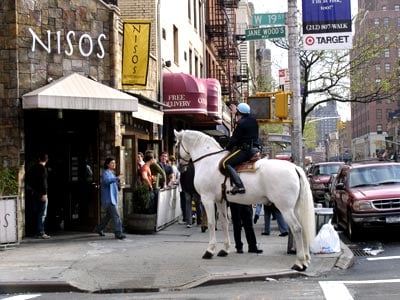 He first pulled up on the corner where gay bar/restaurant Nisos is located, and immediately began drawing a crowd.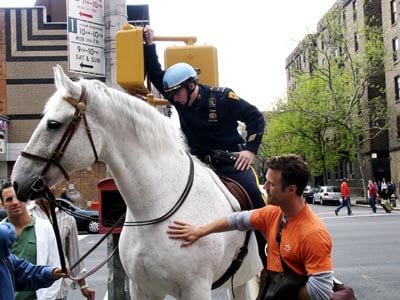 Normally, a mounted police officer doesn't really turn heads, but his horse was extraordinarily tall and the officer seemed to be having a grand Lady Godiva moment, without the breasts and nakedness of course.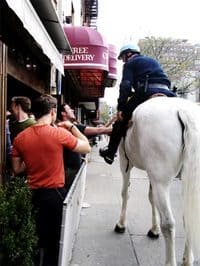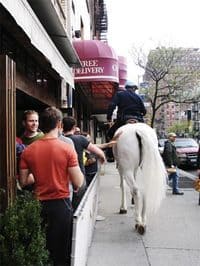 He made a swing by the gay boys sipping cocktails at Nisos and headed up the block to park for a bit.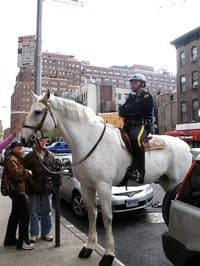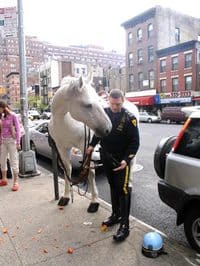 There he dismounted and immediately began drawing a larger crowd.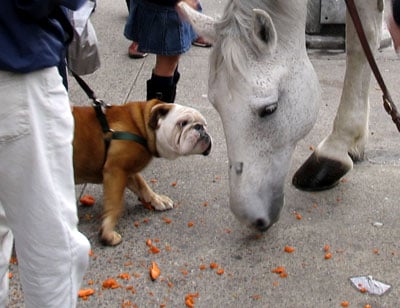 This bulldog had never seen another bulldog so large!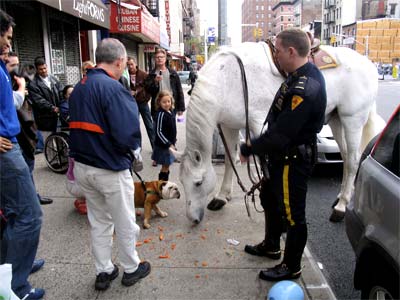 But the horse didn't seem to flinch.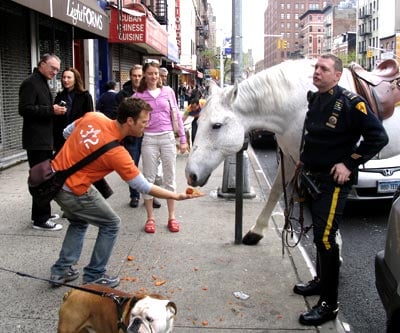 It just wanted more carrots…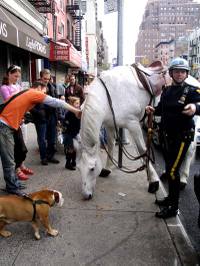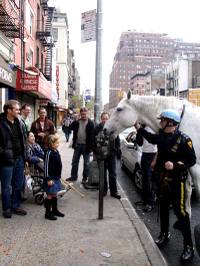 When it was finished with the veggies, it started in on the parking meter.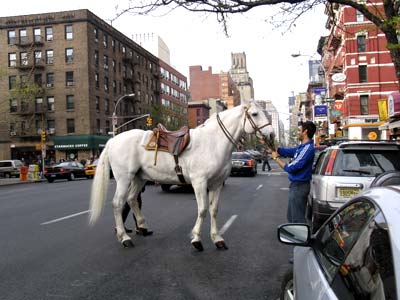 Soon they were off to serve, protect, and possibly saddle up at Rawhide up the street.
Previously
Twilight at the Top of the Rock [tr]