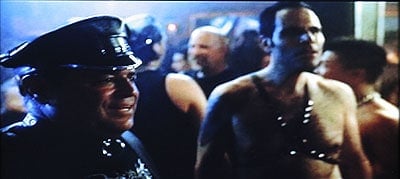 "It's a joke," Vito says, realizing they don't believe it for a second, before pleading, "Don't say nothin'!"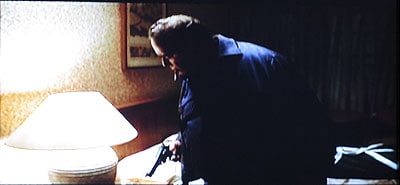 So what's to happen to Vito? We next see him alone in a motel room with a gun. Presumably he'd rather face his death alone than have to deal with the shame of having his story known.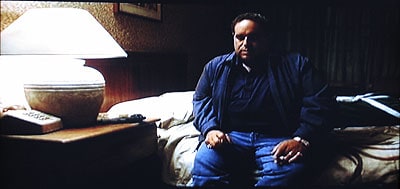 Gannascoli gave the idea for the gay character to the Sopranos producers: "I saw him as, like, a cross between Mike Tyson and Liberace. I wanted to make him sort of in self-denial, self-loathing, a real gay hater. I thought that was a way of separating myself from the other actors, because I would have been in the background most of the time. You know, line here, line there, and nothing really substantial."
Let's hope Gannascoli and Gross are around for a few more episodes.