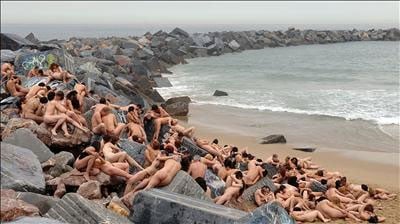 Spencer Tunick was up to his old tricks over the weekend in the gorgeous Basque resort town of San Sebastian, Spain, where hundreds of volunteers disrobed for his lens. Here on Zurriola Beach they look like a group of sea lions sunning themselves…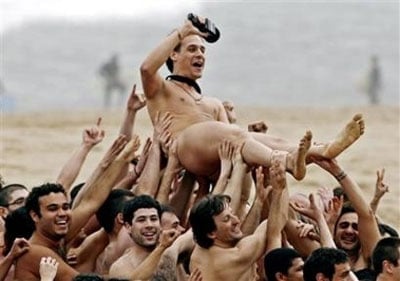 This Spanish journalist got carried away, literally…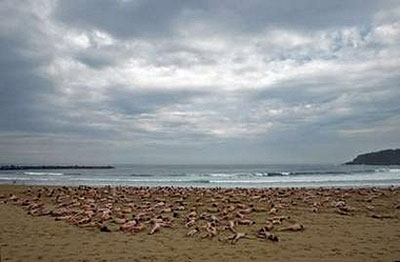 It's not a coincidence that Tunick produced these shots just weeks before the San Sebastian International Contemporary Photography and Video-Art Fair which begins here the first week of May. A little local attention never hurt anyone.
Spanish papers noted that many more men than women came forward to strip for the photographer.
Tunick took his subjects inside the Kursaal Auditorium for another shot (click to enlarge). Yikes. Not the kind of Saturday afternoon activity for bashful claustrophobes.
Previously
Spencer Tunick Celebrates Skin in Caracas [tr]
Moons for the Misbegotten [tr]
A River of Flesh [tr]