Man shot outside Palm Springs gay Alcoholics Anonymous meeting.
Violence outside of gay night at Moscow nightclub as haters throw eggs, tomatoes, bottles, and homophobic insults. Old woman: "We know this is a sin and we can't allow it to flourish here, these lesbians and sodomites, their souls will die, they will go to hell."
Supreme Court gives Anna Nicole Smith the green light to continue gold digging.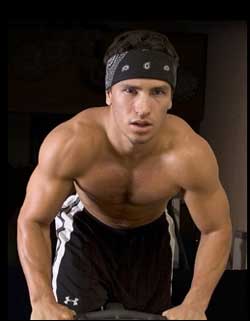 DRAFTED: Jeremy Bloom now flying like a Philadelphia Eagle!
Heroes who happen to be gay: Outsports revisits the story of Oliver Sipple, who stepped in as Sara Jane Moore attempted to assassinate Gerald Ford in San Francisco's Union Square in 1975. A few days after the incident, Sipple was revealed to be gay: "Sipple was mortified by the disclosure, which soon received wider publicity. According to a short biography on Random House.com: 'A despairing Sipple told reporters: 'I want you to know that my mother told me today she can't walk out of her front door because of the press stories.' He insisted: 'My sexual orientation has nothing to do with saving the President's life.' Apparently President Ford thought it did. There was no invitation to the White House for Sipple, not even a commendation. [Harvey] Milk made a fuss about that. Finally, weeks later, Sipple received a brief note of thanks."
Jailbait Lost star Michelle Rodriguez outed?
The verdict on lip plumpers from a South Florida panel. West Palm Beach gay: "This product was so freakin hysterical. The night I got this product three or four of my gay friends were hanging out — it was a claws and paws night — we were doing our hands and our toenails. Everyone dove for the lip plumper. Everyone wanted to try it because we all want juicy lips. It tingles, but I don't think it plumps up your lips or anything. It does make them look shiny so they would look nice should Ricky Martin want a kiss!"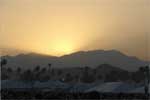 Arjan does Coachella: "Madonna's appearance was one of a kind. I've seen her perform several times, but I truly had the feeling that this show was very special to her. The audience was close to eye-level with her and there was no barrier between her stage and the audience. I don't think Madonna has been this close to her fans in a long time…Scissor Sisters reached another milestone in their career. They closed the festival on Sunday in the fantastic outdoor theatre. The band played some of their old hits ("Take Your Mama," "Mary" and "Filthy, Gorgeous"), but also showcased some songs from their upcoming new album. Their new material is really strong and I can't wait to hear this new record." More shots at Pink…