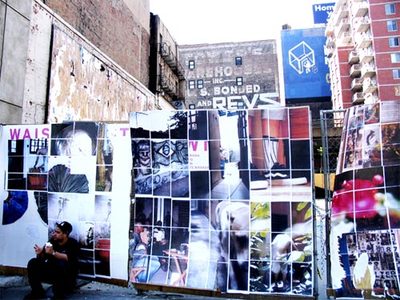 I've mentioned Joe Ovelman here before. He has been living in Sao Paulo, Brazil, but brought a little piece of that city back to New York's Chelsea district this weekend with the installation of one of his guerilla "wall" projects.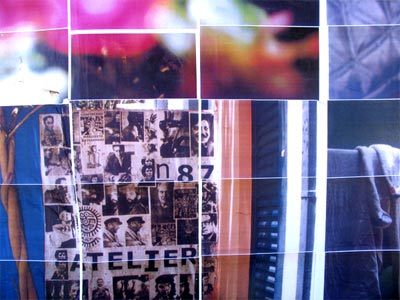 Plywood walls that are normally adorned with ads for movies, CDs, and other pop culture artifacts were pasted up Saturday morning with one of Ovelman's photocollages.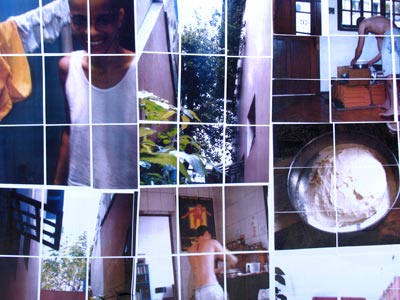 While they're often more overtly sexualized, this one showed off images from Sao Paulo.
These walls are a great showcase for Ovelman's work. It's refreshing to see them displaying something other than advertising. If you're interested in checking it out in person, it's on the west side of 10th avenue between 22nd and 23rd streets.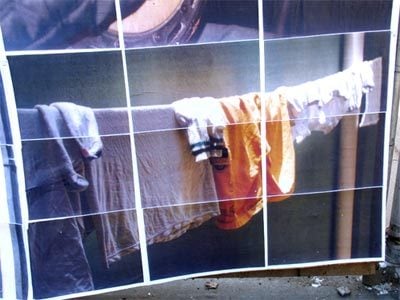 Previously
Joe Ovelman [tr]
Subjective Realities [tr]