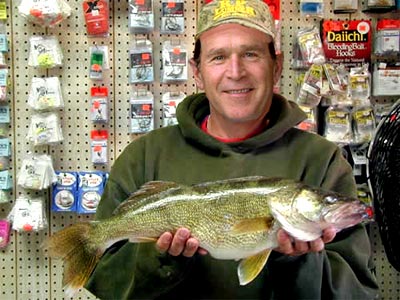 Bush to German newspaper Bild after being asked about the high point of his Presidency since taking office in 2001:
"You know, I've experienced many great moments and it's hard to name the best. I would say the best moment of all was when I caught a 7.5 pound perch in my lake."
Considering I can't think of any great moments either, it's hard to disagree with the man.
And the worst moment? 9/11.
Pres: "In such a situation it takes a while before one understands what is happening. I would say that this was the hardest moment, once I had the real picture before my eyes."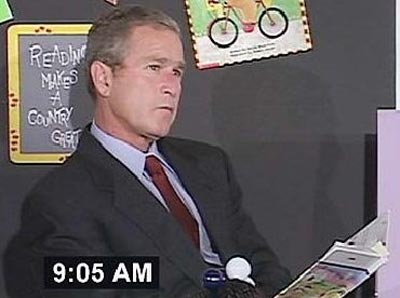 Bush's Best Moment in Office? Reeling in Big Perch [washington post]