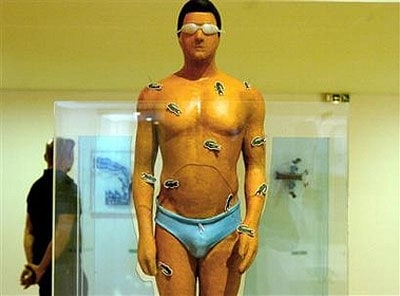 If you're bored and you're in Athens you may want to check out an exhibit which is currently showing at the Benaki Museum. Fifty Greek artists have been commissioned to create works based around the Lacoste Crocodile.
I'm not sure what the intent is of this piece which features a swimmer covered with the logos, but somehow I can't help but think of Star Trek's Data covered in roaches. If we're lucky, somewhere there's a reclining nude of Andy Roddick.
Related
Uh, Wardrobe Malfunction!