New York's local glossy Next's swimsuit issue is out tomorrow and includes a Fire Island shoot by Gerardo Somoza, styled by Chad Thompson, from which they've kindly offered Towleroad this exclusive outtake that didn't make it into the magazine. Uh, this definitely kicks my opinion of Speedos up a notch.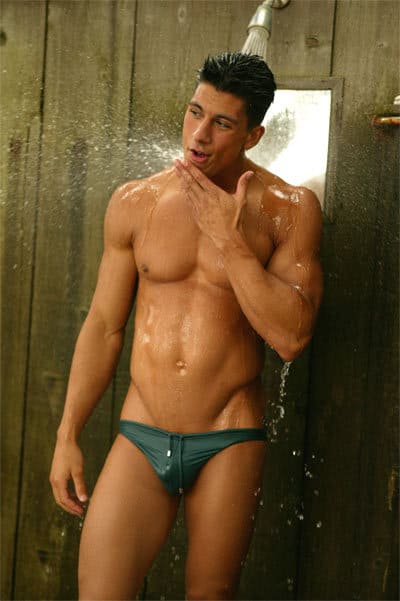 The swimsuit articles are bulging out all over as we near Memorial Day Weekend. There is a shift toward shorter swim trunks in 2006 (slideshow), which according to New York Times scribe David Colman is something to be taken very seriously: "Fashion watchers have been anticipating the change almost as closely as climatologists monitor sea levels."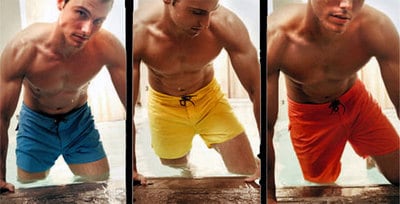 Devotees of butt floss will continue buying banana hammocks, and would-be Kelly Slaters will always gravitate toward the surf jams. I honestly don't care what length swimsuits take as long as magazines keep bringing out swimsuit issues.
Young Men and the Sea [next]
Redefining your Level of Comfort [new york times]
And yes, I know I just shouted out to my advertisers in a post last night, but this is of service: Aussiebum and Go Softwear both have great selections if you're looking to do some shopping.