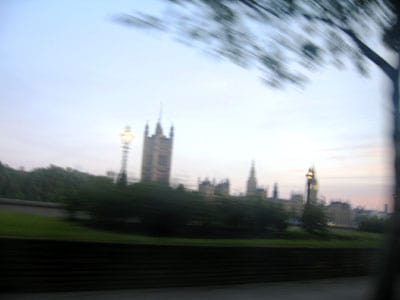 I made a very spontaneous trip to London with a few close friends over the three-day weekend. I hadn't been to London since 1988. The whole trip felt a bit like this photo of the Houses of Parliament, rushing by like a quick, dazzling dream, and gone much too quickly. A few more photos follow after the jump…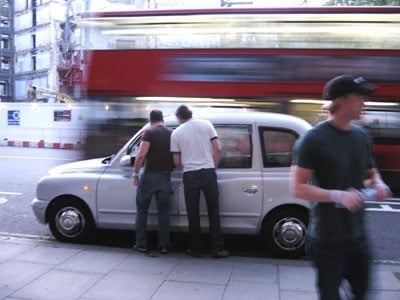 Love the cabs of London, love the buses too. Although they've gotten rid of most of the old double-deckers, a few do remain. And there are the more modern ones.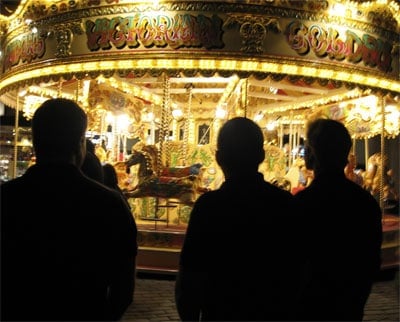 The carousel at Covent Garden. The streets of London are alive at night, much more than I remember. For a city with weather like it has, London has an amazing amount of outdoor nightlife.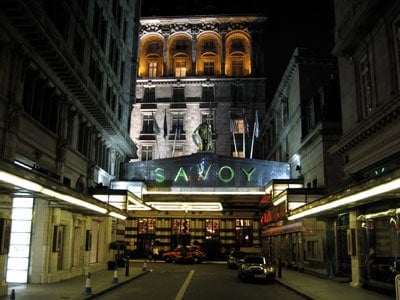 The Savoy Hotel. We stayed down the street.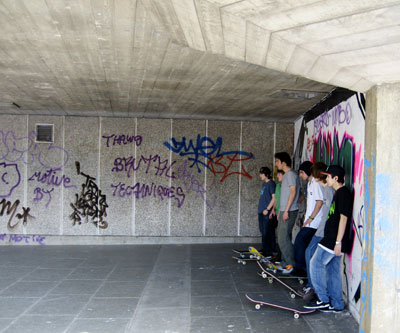 Skateboarders lining up at the Embankment…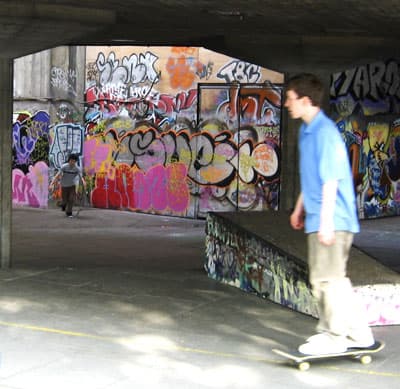 Graffiti artists are given free reign to take over this enclosure.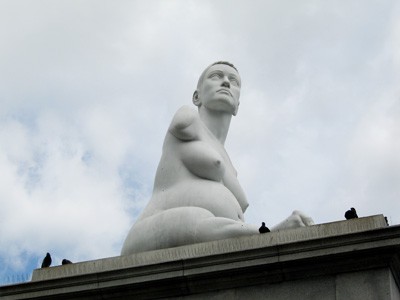 "Alison Lapper Pregnant: in Trafalgar Square. I'm with those who find it quite stunning.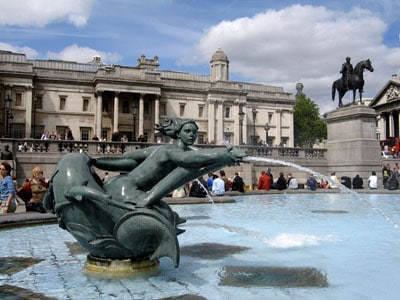 Some of Trafalgar Square's more traditional icons. Apparently it's been cleaned up quite a bit.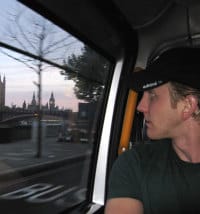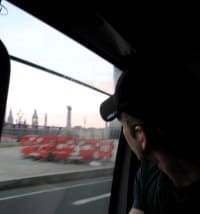 A quiet moment with my boyfriend Dave.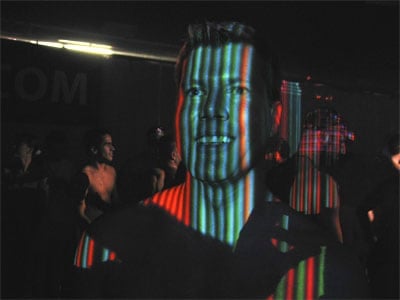 Inside London's biggest nightclub, DTPM.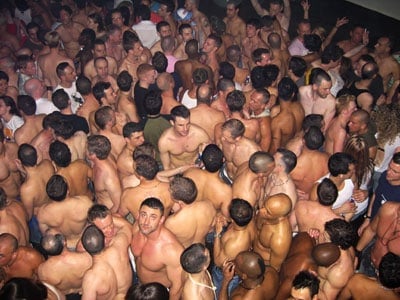 The DTPM dancefloor, maybe one of the most crowded I've ever seen. One note about London pubs and nightclubs. Be prepared to inhale lungfuls of cigarette smoke. Once you've experienced nightlife without it, it's hard to ever go back.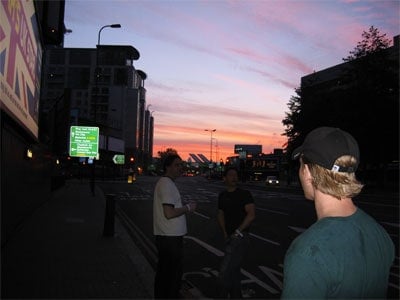 Sunrise silhouettes. That thing that looks like a ramp in the distance is actually a very cool looking Tube stop.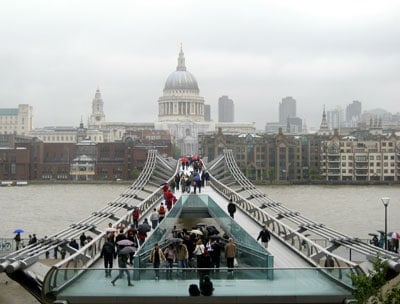 The Millenium Bridge from the Tate Museum. Couldn't do London without a little rain.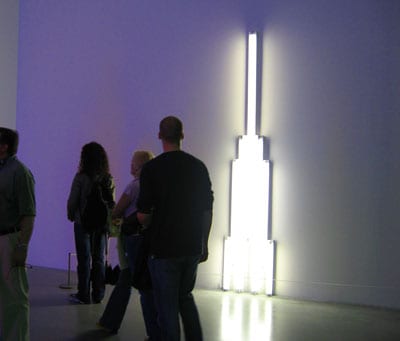 Tate: Reminders of New York.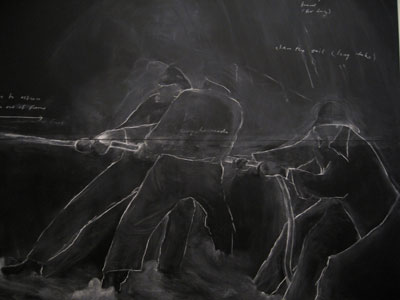 Tate: A few stunning chalk pieces by Tacita Dean really caught my eye.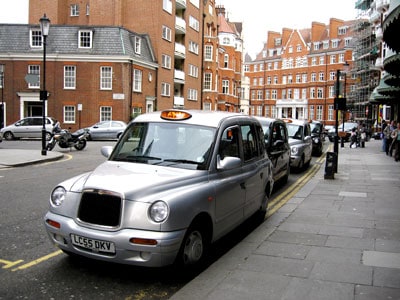 Cabs lined up outside of Harrod's.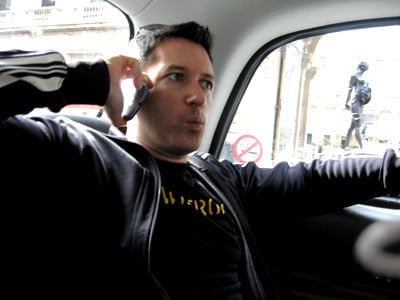 A Towleroad T-shirt, a great friend, and Damien Hirst's "Virgin Mother".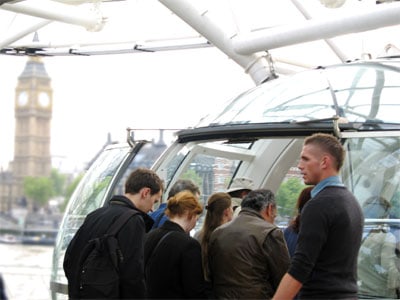 Boarding the enormous London Eye.

The Houses of Parliament from the London Eye.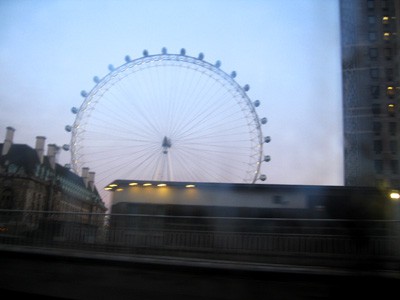 The Eye in the rain.