73% of New York City's domestic partnership registrations are heterosexual couples.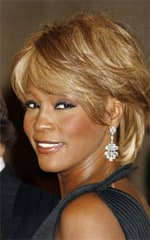 Welcome back Whitney Houston!

L.A. Times: Studies on whether or not the children of same-sex parents develop differently than those of opposite sex parents are inconclusive, but researchers say the field may still be too young to produce real answers.

Universal pays $42.5 million for Bruno, the Sacha Baron Cohen follow-up to Borat, before the latter has even opened: "With Bruno, Baron Cohen is calling upon another of his comic alter egos, Bruno, a gay fashionista from Austria who fancies himself as 'the voice of Austrian youth TV' and who sashayed from New York Fashion Week to Miami nightclubs in his previous appearance on HBO's Da Ali G Show, on which Baron Cohen also first introduced Borat to American audiences."

Is "spending on the arts" a new campaign-speak euphemism for being gay?

UK mom served with noise abatement order for blasting Madonna tunes.

George Stephanopoulos talks Rush Limbaugh and stem cell research with Michael J. Fox: "You know, it's amazing to — I can't stress enough. I don't want to react personally to these attacks. It's pointless. It's silly. It's like getting in a fight with a bully. What's the point? You're not going to change his mind. You're just probably going to get a nosebleed. So, you know, why bother? But make no mistake, it hurts. And it hurt when — it hurt — it hurt to see the president use the one veto of his administration to strike down this legislation."