Dame Judi Dench on co-star Daniel Craig's one-eyed trouser snake: "It's an absolute monster! Maybe I shouldn't have said that. How uncouth of me!"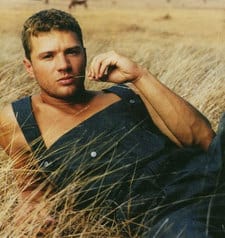 Ryan Phillippe ready to sow his wild oats again.

Human liver the size of a one pence coin grown from umbilical cord tissue in a British lab.

Pentecostal pop star-turned-preacher to fund defense of Scottish firefighters who refused to hand out pamphlets at a gay pride event: "They were concerned 'on religious and practical grounds' about the prospect of appearing in uniform alongside the marchers, some of who dressed as nuns or priests wearing stockings and suspenders. All nine were given written warnings for failing to take part and were ordered to attend 'diversity training' courses. Brian Herbert, the watch manager and the most senior member of the group, was demoted and had his salary cut by pounds £5,000." UPDATE: Firefighter appeals rejected…

Massachusetts football players to be charged with indecent assault and battery for pre-season football camp hazing in which they tossed semen from a cup onto their victim.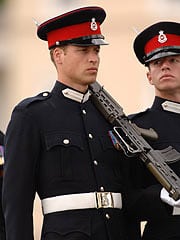 On your bike, son! Prince William misplaces his gun: "He was so concerned that he spent two hours pedalling around on a friend's bicycle in a desperate bid to find it." May cost him top honor at Sandhurst…

Surge in Swiss HIV rates troubling: "In Switzerland three out of every 1,000 people are living with HIV/AIDS. Over the years better prevention has reduced infection rates among drug users and immigrants, but since 2000 new HIV infection rates among gay and bisexual men have continued to rise. In 2005, 49.3 per cent of all men diagnosed as HIV-positive were gay or bisexual, whereas they represented 36.5 per cent in 2004. And by the end of 2006, the Federal Health Office expects 300 new cases. Yet according to the authorities this is a phenomenon that other western European countries are also having to come to terms with."

How does Ricky Martin get in great shape? Zumba: "Zumba is a Latin high energy exercise routine created by Beto Perez that combines aerobic interval training with latin style dancing."