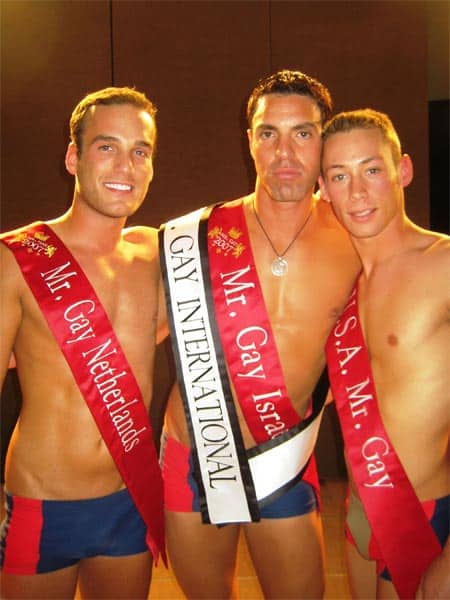 The second international Mr. Gay competition was held over the weekend in Palm Springs, California and Nathan Shaked of Israel was awarded the title, Mr. Gay 2007. Grant Ermis of the U.S. and Joep Mesman from the Netherlands were first and second runner up, respectively.
Said the pageant's producer Don Spradlin: "Competitions such as these have been popular in Europe for years and we're thrilled to now have a U.S. based component looking for the 'boy next door' to represent the broader gay community. The winner will serve as a spokesman to raise the visibility of gay men, confront homophobia, and create a positive role model in his travels around the world."
So there you have it. Full pageant equality.