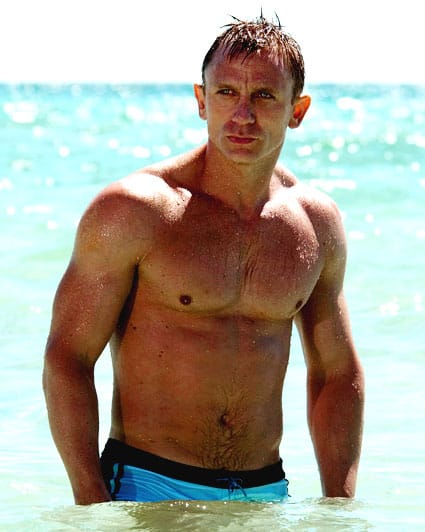 What a slab. The Guardian has a great piece on the new, buffed up James Bond:
"…Craig has made himself iconic in the most familiar way. He is simply demonically sexy. The frame of the movie where he emerges from the sea in those clinging trunks is so scorchingly hot I feel embarrassed watching it, even when alone. It has been used as the key piece of pre-publicity on the movie, and with good reason. Good film directors recognise gold dust when they see it. This is the kind of image that even straight men can't peel their eyes from…The traditional term for all this is 'homo-erotica'. But that's not quite right here. Craig in his swimming trunks has cemented the emergence of a new type of adoration of the male form. This is hetero-erotic, too."
Daniel Craig's gay appeal has to have been helped by his role in the recent Truman Capote biopic Infamous (even though he played a killer) in which he planted a kiss on the lips of Brit actor Toby Jones. And a recent quote from his Bond co-star Judi Dench certainly hasn't hurt. Said Dench of Craig's sizable appendage: "It's an absolute monster! Maybe I shouldn't have said that. How uncouth of me!"
Casino Royale is certainly the first Bond movie I've looked forward to in quite some time.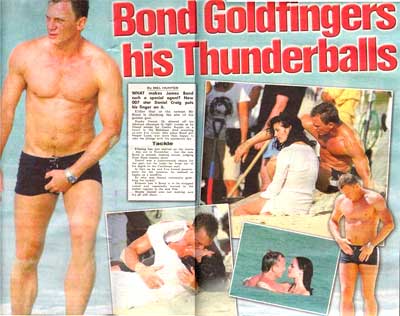 You may have missed…
Toby Jones and Daniel Craig's Infamous Kiss [tr]
Daniel Craig: Gays on Board with New Bond [tr]