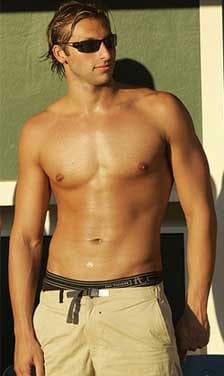 Australia's most successful Olympic athlete, Ian Thorpe, announced at a press conference on Tuesday that he would quit competitive swimming:
"As of 2:53 on Sunday afternoon I decided I would not be swimming the world championships. I also made a very difficult decision that day that I am actually going to discontinue my professional swimming career. I'd been working towards this decision for quite some time. I'm a 24-year-old, and I'm only just 24 as well. I'm young enough to still see the new challenges and be able to accept them within my life. I'm also old enough now that I realise all of these accomplishments that have got me to this place in my life. I also know there is a lot of people out there that want me to keep swimming. I only hoped that I wanted to swim half as much as other people want me to."
The announcement came of something as a surprise, as "Thorpedo" had previously said he wouldn't be retiring until 2008, after the Beijing Olympics.
However, Thorpe has not competed in a major event since the Athens Olympics. His return to the pool after the Olympics was hampered by a glandular fever that kept him down for months. He recently spent a long sojourn in Los Angeles, where he moved to escape media scrutiny, but found that difficult as well.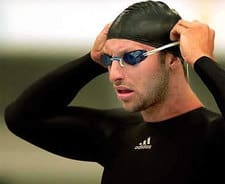 Added Thorpe: "One other thing happened in LA, as I got physically fit, my mind also got fit, I started asking a lot of questions. And I started to look at myself as a person. That begged another question: What would my life be without swimming? It's been a security net for me. But what it's meant is I haven't balanced out my life the way I should. So I realised I had to prove other things and let swimming take a back seat at this stage. I'm looking at a next phase, and that next phase means I am realigning the most important thing for me to do. Swimming falls somewhere short, which is never the way it used to be."
He also said a return to competitive swimming was unlikely: "I won't rule it out, I never rule anything out, but it's not going to happen. It's emotional because I see my entire swimming career flash before my eyes. I've had a great career. It isn't the best time to be walking away from the sport but it's my time."
You may have missed…
Ian Thorpe Back to Stroking It in Sydney [tr]
Ian Thorpe: Gay Rumors No Big Deal [tr]
Ian Thorpe Under the Magnifying Glass [tr]
Ian Thorpe's Hollywood Hills Home
Is Olympic Swimmer Ian Thorpe a Label Queen? [tr]