Des Moines Register op-ed on Brian Kinchen's "so gay" sportscasting comments: "The editorial gets it. Too many people don't, including certain football analysts. The expression can be so easily misinterpreted or misused. To an insecure kid, gay or straight, 'so gay' often means 'such a loser' or 'I hate gay people.' It becomes an acceptable slur, if there is such a thing. So much easier on the ears than 'faggot' or 'dyke.' The 'so gay' expression is like illegal fireworks – lethal in the wrong hands. In the schools and on the playgrounds, it's almost always in the wrong hands."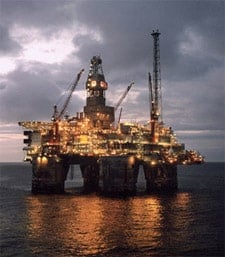 BldgBlog celebrates micro-utopias on the open sea.

George Michael claims he has no gay fans on Brit TV special: "I don't have many gay fans. Gay fans are only interested when you're 'in the closet'. Once you're out, they don't give a toss."

In "one of the most violent demonstrations in the city in recent times," ultra-Orthodox Jews set trash cans ablaze and threw rocks protesting plans to hold a gay pride parade in the city of Jerusalem: "Protesters wore torn burlap sacks, resembling those worn by the bereaved of their community, and held signs saying 'Jerusalem won't be Sodom and Gomorrah,' referring to towns the Bible says were destroyed by God because of their residents' sinful ways." Ultra-orthodox Jewish groups recently claimed that gays were the cause of Israel's war with Lebanon. The pride parade is planned for mid-November.

Bryan Singer to direct Superman sequel.


Madonna and adopted child arrive in New York to hit the talk show circuit.

Gays on Wall Street losing fear of leaving the closet: "Firms have started catering to their gay employees partly because of the potential for lawsuits. Diversity departments first cropped up on Wall Street in the mid-90s, after the class-action cases at Smith Barney Inc., which was later acquired by Citigroup, and Merrill Lynch, in which female brokerage employees said they'd been harassed and were denied promotions. The Smith Barney suit, nicknamed for the 'boom-boom room' in the basement of a branch office where women were allegedly subjected to lewd partying, grew to include more than 20,000 women."

Tom Cruise's wedding planner called Along Came Mary. I'm just sayin…

Kinsey study: Condom use leads to erection "deflation".