Four French nationals were found guilty of public violence and grievous bodily harm by Judge Jan Bosch on the Caribbean island of St. Maarten for last April's brutal gay bashing of CBS journalists Dick Jefferson and Ryan Smith, and friends with whom they were traveling.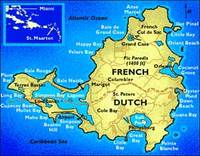 The ringleader of the attack, Michael Javois (aka "Duracell") received a sentence of six years in prison for using the tire iron that cracked Jefferson's skull and injured Smith's brain, leaving him unable to speak for months. Glen Cockly and Allan Daniel received three-year terms for their lesser roles. Micheline Delaney, who kicked the victims when they were on the ground but reportedly tried to stop the attack, received six months in jail.
I talked to Ryan Smith this morning about how he has been progressing since the attack and whether or not he is satisfied with the verdicts that have been handed out.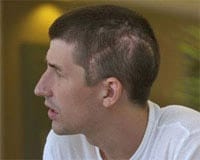 Smith told Towleroad that he was thankful the attackers have been put in jail for their crime, but criticized statements by St. Maarten authorites that the attack was not about sexuality.
The statement Smith has issue with is one made by chief prosecutor Taco Stein, who said: "Being gay was not the issue here. But meaningless violence to annoy other people. These suspects were out there to cause trouble."
Smith says that "meaningless violence" was not what happened at all: "All along the way it's clearly about being gay. It's not some sort of fight. It was pure aggression, based on being who you are. It's very clear in all of the court documents. The last thing that we need is to have a public offical saying that being gay had nothing to do with it. This is exactly what happened. We are very gratified that people are in jail now. And we are also thankful for the work of the public prosecutor Taco Stein. We will though, have our difference about what this was."
Smith also said that he is concerned about tourist destinations such as St. Maarten which market directly to the gay community but refuse to back those invitations with proper protection for visitors: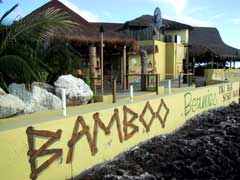 Said Smith: "I pray that something good will come out of this. We all go on vacations to escape the harsh world that is our lives and we oftentimes escape to places that vow they are friendly to our community. St Maarten is certainly one of those places that advertises as such. Here you have people who are seeing [a place] in a gay magazine that calls itself 'the friendly island'. You go to the quintessential tourist bar next to the airport and you give someone a hug and then you are attacked as a result. Let's cut through some of the rhetoric and get to the heart of whether you're going to be protected where you go. I'm not asking St Maarten to rise up and compare to the court system of the United States, but if you're going to welcome diverse groups to your island, also be there to protect them, and if something does happen, then call it like it is, and the world will be better for it."
Since the attack, Smith, who has become involved with New York's Anti-Violence League, says he has made what many people would term a full recovery, though the experience has changed him, opening his eyes to the legal injustices of hate crime victims and to their needs.
Said Smith, "I'm actually better than I was before as far as my spirit and soul. I was held down by those people one night. I am not going to let them have any more of me beyond that. There are things that I am working on to nail home, but who would have thought that I could have gone from almost dead at the hospital to being able to exercise [physically] and exercise my brain at work? I really credit it to the people behind me because I don't know how you can go through this without a lot of help. The unfortunate reality is that a lot of people do. A lot of people die. I think it's my responsibility to really do what I can on their behalf."
To gays and lesbians considering travel to a destination like St. Maarten, Smith says this: "If youre considering going somewhere don't just look into the area sentiments but try and see whether or not if something were to happen, whether there is a police and judicial system that understands and lives up to the lip service of the advertisements to our community."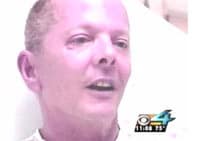 Dick Jefferson released a statement following the verdicts, expressing relief at a resolution to the case but raising questions about the way the case was handled and cautioning other gay tourists about traveling to St. Maarten.
Jefferson's statement:
"I am happy that the justice system of St. Maarten reached a guilty verdict for the group that attacked my friends and me. I sincerely appreciate the efforts of Prosecutor Taco Stein and the investigators to pursue the case. I am particularly pleased the judge decided the cause of the attack was discrimination – – a hate crime – – not based on any rational reason.
Now, the Prosecutor and the people of St. Maarten have to decide whether the sentence handed down today was fair. Is six years, or three years, or six months, the proper penalty for permanently changing the lives of two tourists who came to "the Friendly Island?" Instead of friendliness, a pack of residents greeted us, as the judge noted, with vicious contempt and almost killed us.
The people of St. Maarten should also ask whether the sentence sends the clear message that if you wrongly attack visitors, the punishment for endangering the Island's lifeblood will be steep. Also, does today's sentence sooth the anxiety of visitors who now worry if they will be treated fairly should they become a victim of a crime?
St. Maarten citizens cannot answer many of those questions until Police Commissioner Derrick Holliday issues his long overdue report on why the Police failed to respond to the crime, denied its occurrence the next day, and when it finally did respond, greeted us with the same contempt as the attackers. His contempt of the order to deliver the report sends a clear message to residents that he is above the law. It sends a clear message to tourists to stay away until he provides some answers."
Previously
St. Maarten Gay Bash Trial Awaits Ryan Smith [tr]
Lead Attacker in St. Maarten Gay Bashing is Arrested [tr]
St. Maarten Gay Bashing: Two Months Later [tr]
St.Maarten Gay Bashing Case Lost in Translation? [tr]
Update: Arrests Made in St. Maarten Gay Bashing Case [tr]
St. Maarten Gay Bash Update II [tr]
St. Maarten Gay Bash update [tr]
St. Maarten Gay Bash Attack Victim Speaks Out [tr]
Brutal Gay Bashing on St. Maarten [tr]