Jennifer Holliday, who originated the Dreamgirls role of Effie on Broadway, wants to make sure that despite the raves for that other Jennifer H., she isn't put out to pasture just yet.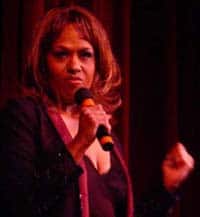 She appeared on Wendy Williams' radio show recently and went on and on about the injustices she's experiencing this holiday season, which include being left off the invite list for the Dreamgirls premiere:
"Actually I was sort of invited to the premiere tonight and then I got called and said that it was a misunderstanding and that I wasn't invited to the premiere, but that it was an actual screening that I was invited to but they didn't have a date for that screening."
She went on:
"I'm also still a young woman still out here trying to work so if you're trying to cancel out my existence and my contribution to Dreamgirls…so then if you're trying to do that then what is to become of me, are you trying to say that two people can't be out here singing the same song? It's like, I'm not a millionaire and I don't have any kind of precious possessions, no children, this legacy, "And I Am Telling You I'm Not Going" is the only thing I do have and I do need to work so it's alright if they have a movie so can't they just have me be wonderful too? Can't both of us just be wonderful? My thing is, please don't try to kick me to the curb."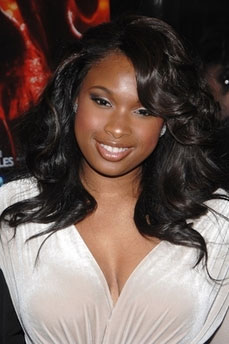 And on:
"One guy who's working on the music with the movie… he was saying, well, Jennifer Hudson has an absolutely wonderful gift and I think the torch has been effectively passed… I'm not passin no torch, 'scuse me, are you all trying to force me into retirement? Because..I still need to work so if we both sing…can she sing it..and I sing it..can we both sing it?"
And on:
"Give a Dreamgirl a break, I did give the girl the opportunity to do this… I created the role, no one gave me the role, I created the role."
And on:
"This story of Dreamgirls, we also want people to understand, is not the same as the play, what they've done is taken the brand of Dreamgirls and our fans and done a bait-and-switch."
And on:
"Fortunately for me, I owe most of my survival, towards going into this new millenium, to the gay community. They have kept me, they have supported me, they have given me work, they have given me great respect. They also are really the ones who kept this whole thing going until it could be rediscovered."
Wait till Holliday hears that Hudson will be performing to a huge gay crowd in NYC on December 30th.
You may have missed…
Dreamgirls: A Review — In a Dazzling Adaptation, Jennifer Hudson Rockets to Fame