20 to 40 percent of the 4,000 homeless youth on the streets of San Francisco are gay.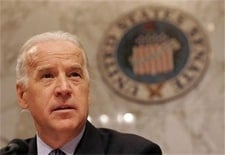 Senator Joe Biden unloads race commentary on Obama: "I mean, you got the first mainstream African-American who is articulate and bright and clean and a nice-looking guy…I mean, that's a storybook, man."

The Daily Intelligencer talks to Top Design host Todd Oldham on art, brunch, and who he wants for President: "Anyone that tells the truth and isn't hateful would be welcome at this point."


From slaying dragons to chiselling walls. Eragon's Ed Speleers hasn't found his Hollywood ending.

A new report shows nearly half of government scientists have been pressured by the Bush administration to downplay global warming: "46 percent of government scientists 'personally experienced pressure to eliminate the words 'climate change,' 'global warming,' or other similar terms from a variety of communications.' 46 percent 'perceived or personally experienced new or unusual administrative requirements that impair climate-related work.' 38 percent 'perceived or personally experienced the disappearance or unusual delay of websites, reports, or other science-based materials relating to climate.' 25 percent 'perceived or personally experienced situations in which scientists have actively objected to, resigned from, or removed themselves from a project because of pressure to change scientific findings.'" In addition, the Bush administration has reportedly forbidden Director of National Intelligence John Negroponte from using the words "global" and "warming" together at the hearings on the political manipulation of climate change science.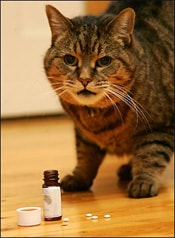 On her diet of Prozac, bullied Twiglet is one happy cat.

David Beckham wants no fashion faux-pas on the field.

Cleveland, Ohio wants some gay visitors.

DNA on cigarette may clear man who has spent the last 17 years in prison for a gay killing he has always claimed he didn't commit: "Kennedy, who has been behind bars since 8 October 1990, is at Garth prison in Preston, where he is on suicide watch. His lawyer claims that his case hinges on new DNA evidence, two disputed cell confessions, and fingerprint evidence that points towards a murder suspect. He said the conviction and failure to clear his name may also be as a result of homophobia and a climate of fear among the gay community in the South-west during the early 1990s."