Well, his portrait anyway.
At a private ceremony attended by the former governor, his partner Mark O'Donnell, his mother, and current governor Jon Corzine, a $25,000 portrait of Jim McGreevey that had been in storage for over a year was hung in the New Jersey state house. It hangs alongside portraits of other past governors.
Chen Yanning painted the portrait, which was paid for with gubernatorial transitional funds. McGreevey sat for it after leaving office.
Full portrait after the jump…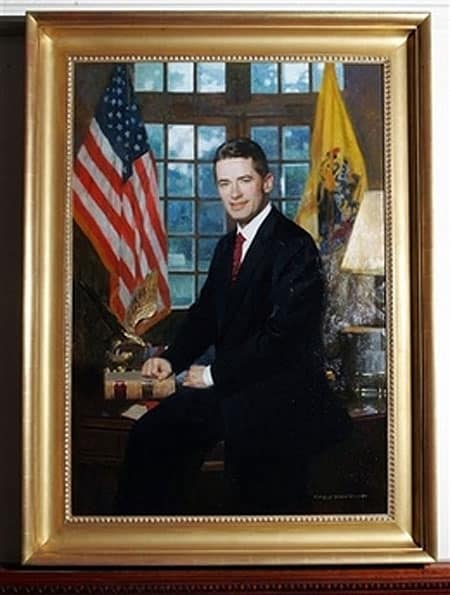 "I am a gay American."
Recently
New Jersey Governor Corzine Signs Civil Union Bill [tr]
Golan Cipel: McGreevey is a Dangerous Bisexual [tr]