New York Governor Eliot Spitzer has appointed openly gay former Attorney General candidate Sean Maloney to be his First Deputy Secretary.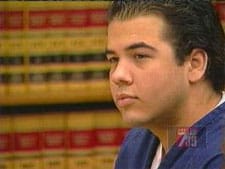 Marine James Hardy to stand trial on murder and hate crime charges for choking to death a man who made a pass at him, then stuffing the body under a bathroom sink. Deputy D.A.: "He had time to think about it, and he formed a plan in his mind for the victim to lay on his stomach, and that's when he decided to choke him out."

Gay New Jersey cop James Len wins $450,000 discrimination settlement: "Len, 45, began work for the department in 1986. In 2002, he told his wife and children he was gay and moved out of his family's home. Rumors swirled, and soon he was suffering from sexual discrimination, Len claimed. In his suit, Len said that he'd arrive for work three minutes late and be reprimanded, while other officers were routinely late and not disciplined. He further alleged that Mamkej once called over the police radio 'Homo, homo, homo,' and Pengitore referred to Len as a "three dollar bill," a derogatory term for a homosexual."

Civil partnership ceremonies make it clear which of London's boroughs are the least gay-friendly. The borough of Redbridge has only seen 38 civil partnerships since they went into effect, while the borough of Westminster has seen 593.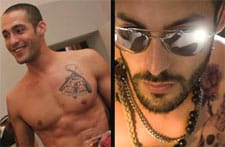 Britney's underwear model upgrade.

POLL: IBM most gay-friendly employer in Britain.

Homosexuality on Sex-Ed curriculum for Maryland's Montgomery County: "Some school board members said they expect a lawsuit from the same community groups that persuaded a federal judge to halt a version of the curriculum in spring 2005. U.S. District Judge Alexander Williams Jr. found that the curriculum presented one view of homosexuality, 'that homosexuality is a natural and morally correct lifestyle,' to the exclusion of all others. 'I believe we will be sued. That's okay. . . . Bring it on,' said board member Sharon W. Cox (At Large)."