Christian university fires professor after sex change: "For his part, Nemecek has chosen not to suppress his femininity, slink quietly from a job he loves — or seek a position in a secular university where fewer people might bat an eye at his wig and dress. The ordained Baptist minister is fighting the dismissal, starting with a discrimination claim he filed recently with the federal Equal Employment Opportunity Commission in Detroit."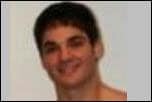 "Drake": Person of interest sought in gay porn producer's murder.

Drag queen Ali Saleem is the talk of Pakistani late night TV: "The talk show host making waves in the Islamic Republic of Pakistan (and apparently Kashmir) is purportedly a stylish, middle-aged, socialite widow of an army colonel. Her monologues are often laced with sexual innuendo, she flirts openly with her guests, and sometimes embarrasses them with probing questions about their private lives. Her guests include some of Pakistan's most well-known personalities: the urban elite, film and television stars and even some top politicians. Most are nevertheless thrilled to be invited to appear on a program millions are watching."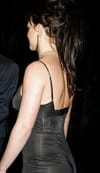 Britney chic attempt foiled by price tag.

Antonio Sabato, Jr. behaving badly: recently unearthed shots from 2003's Testosterone show the former model in a few compromising positions.

Wikipedia deletes references about Anderson Cooper's sexuality from the news anchor's entry.

Dan Renzi: reflections on dancing lessons.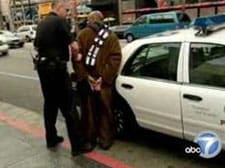 Chewbacca cuffed for assault at Mann's Chinese.

UK Gay Youth group says homophobic bullying worsening: "An overwhelming majority concluded that homophobic bullying was hardly ever an issue on its own, but it is combined with other types of victimisation, such as someone's appearance. Activist, David Henry of the Queer Youth Network said that 96% of those surveyed felt this was the case. 'Despite all our best efforts, there is only so much we can do without a big change in thinking,' he said, accusing the British school system as being an 'inherently flawed fossil directly responsible for rising rates of suicide in young men, record number of children on anti-depressant drugs, spiralling anti-social behaviour in particular 'youth on youth' crime including bullying activities'."

Jonathan Rhys Meyer's makes one hot Tudor.

Geography Club author Brent Hartinger publishes dual story gay teen "flip book".