USA Today reports that Cuba may soon be a more progressive country than the United States when it comes to the rights of its citizens to marry: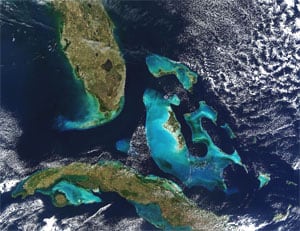 Ricardo Alarcon, president of Cuba's National Assembly recently said that he expects the government will soon legalize gay marriage or civil unions: "We have to abolish any form of discrimination against those persons. We are trying to see how to do that, whether it should be to grant them the right to marry or to have same-sex unions. We have to redefine the concept of marriage. Socialism should be a society that does not exclude anybody."
Gay culture in TV and film have helped to transform the nation's attitudes, the article argues.
A top judicial leader agrees that discrimination against gays has to go. Ruben Remigio Ferro, president of Cuba's Supreme Court: "Because of our historical heritage, Cuban society has been intolerant of homosexuals. But there has been a change in thinking. We are developing a program to educate people about sexual orientation. But it is not a problem that has been solved."
With Canada allowing gay marriage, parts of Mexico enacting civil unions, and now the possibility of Cuba moving forward, the U.S. may soon find itself swallowed by progress. Change appears to be on the march, but when will it get here?
When it comes to gay rights, is Cuba inching ahead of USA? [usa today]