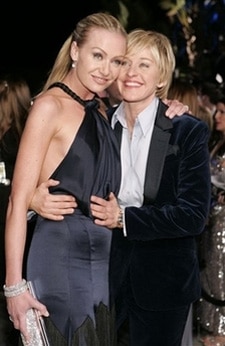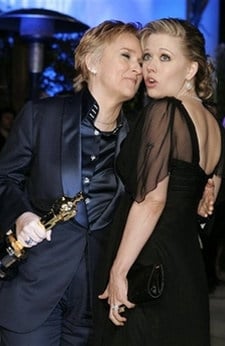 Apparently there is a very strict dress code for lesbian power couples.
And AP reports on this bit of backstage banter: "Melissa Etheridge, a winner for her song 'I Need to Wake Up' from 'An Inconvenient Truth,' yelled 'you're funny' when she passed DeGeneres' dressing room. 'You're funny and pretty and sweet and a singer,' DeGeneres replied."
Hollywood seemed perfectly at home with the lesbian contingent as Etheridge thanked her "wife" Tammy Lynn.