Despite its length, one too many extended montages, and an absolutely intolerable acceptance speech from Ennio Morricone, I (unlike many) actually enjoyed the Oscars this year. Unlike last year, I didn't feel any deep disappointments about certain movies not winning, although if I had to choose a personal favorite for Best Picture it would have been Babel.
Here are a few notes from around the web on last night's ceremonies: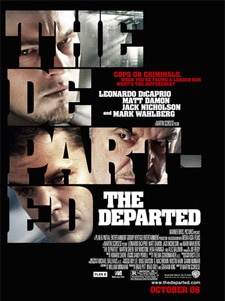 List of Winners [imdb]
ANALYSIS

Why Marty and 'Departed Won Four Oscars: "It made a lot of money so the public liked it enormously. It had classy actors and a crackling script. Marty Scorsese was the sentimental favorite going into this contest. And, well, a comedy never wins Best Picture. And Academy members either loved or hated Babel. Despite what the Oscars pundits tell you, this isn't rocket science: all a motion picture needs to snag the award is for about 1,300 voters to feel passionately enough about it and mark their ballot accordingly." [nikke finke]

Blow by blow [the envelope]

Liveblogging The Oscars: Here We Go Again: "Jodie Foster is crushing both Melissa Etheridge and Ellen DeGeneres in the Most Flattering Lesbian Hairdo race." [defamer]

Runway vs. Red Carpet: how the dresses looked on the models vs. the actresses. [ohnotheydidn't]

Finke Final: I Bear the Scars of Oscar: "About Ellen, I thought she'd make a great host. I thought that — and I was wrong. Dressed in her maroon velvet pantsuit and white wingtips, she looked like she was in a smoking outfit worthier of Joan Crawford. (Now, Joannie would have gashed someone with a wire hangar to get this party started!) I kept waiting and waiting for DeGeneres to crack a few jokes, or at least any jokes. But none came out. Instead she stood in center stage and did her "I'm cute and lovable" impression. Criticizing her when she's like that is like kicking a dear but retarded puppy. But she's also piddling in millions of living rooms."
GONE GREEN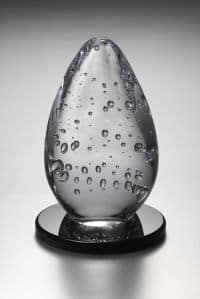 Oscar presenters receive glass buttplug object to commemorate absence of swag, reduction of carbon emissions: "'To commemorate the emissions reductions, Simon Pearce will provide each presenter with a beautiful hand blown glass sculpture. Long a champion of clean energy, Simon Pearce fuels its Vermont-based glass furnace with hydroelectric power.' I'm not sure how a glass sculpture that looks like … well, you know what it looks like … came to be the second half of the Academy's token of appreciation. Apparently it was selected by "gifting consultants" at Donum Elite Gifting. Who's going to question the judgment of professional gift consultants?"
RANDOM NOTES


Nicole Kidman and Naomi Watts walk the red carpet together, both pregnant?


Voting is a strange thing. Ellen's Al Gore election joke. [think progress]


Al Gore accepts award for An Inconvenient Truth [think progress]


Al Gore's big announcement.


The view from backstage: "Al Gore was introduced to Seinfeld after winning the documentary feature award for 'An Inconvenient Truth.' 'Man, global warming has to be the hardest way to win an Oscar,' the comedian told the former vice president. "


Salute to the Queen in Helen Mirren acceptance speech. Helen Mirren to Barbara Walters: "I Was Brought Up In An Anti-Monarchist Household"


The Elton John Oscar Party in 5 parts with Marc Malkin: "A moment later, it's my turn to say, "Oh, my God," as Victoria Beckham walks in. Can you say hot? Her body is smokin'—she's nowhere as skinny as she looks in photos. She immediately walks to the bar and orders a glass of white wine. She and two female pals clink their glasses with a toast. Tara Reid is here with OK! magazine editor in chief Sarah Ivens. We have a group stare at Posh. Ivens agrees with me that Posh's body is quite fine and in good health. Reid, Ivens and I look around, but no sign of Posh's hunky hubby, soccer superstar David Beckham."
ON THE SIDE

In exile: Jennifer Holliday had a moment when she was allowed to belt out "And I'm Telling You" from the roof of the nearby Roosevelt hotel.

God Wins Best Supporting Actress: "Last night, God was again nominated for and won an Oscar for Best Supporting Actress. In the words of Jennifer Hudson whose physical form was honored by the academy for embodying and facilitating the supreme acting skills of God, "Look what God can do." If you weren't impressed with any of His previous miracles, maybe this one will do the trick." [zack arnstein/huffington post]

Apple's talked-about iPhone commercial.

Analysis of iPhone commercial. [gizmodo]


List of actors who appeared on the iPhone ad.