Masterfoods privately pissed about Snickers snafu: "Reportedly, the candy giant is operating in full crisis mode inside the company, trying to resolve the Snickers anti-gay ad issue and ensure it never happens again. The phrase our source heard used was, 'heads will roll.'"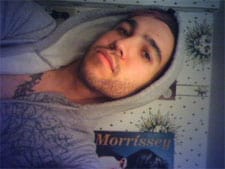 Fall Out Boy Pete Wentz rates anal sex a "10".

Iowa house approves bill protecting gay and lesbian students from harassment. Bill moves back to Senate for debate: "It also assures that private religious schools are free to offer their anti-homosexual teachings."

Colombian Constitutional Court rules that same-sex couples should have the same property rights as heterosexual couples: "The decision applies to those who have been living together for two years. A gay rights group, which had sought the clarification from the court, said at least 100,000 couples would benefit. A court source said it did not mean same-sex civil unions – which are part of a bill currently being debated in Congress – had been approved."

Slade from The Real Housewives of Orange County takes to the waterfall in nude modeling gig.

The Scissor Sisters are appearing on the NBC soap Passions today and tomorrow.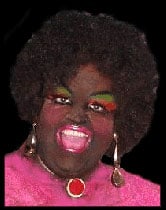 GLAAD condemns Shirley Q. Liquor: "While our work at GLAAD is about promoting fair, accurate and inclusive media representations of the LGBT community, this issue has risen to a level of visibility and importance that we feel compelled to add our voice to those speaking out against this awful portrayal. Based on what we have heard from community members and read about this character, we are joining those taking a stand against Knipp's offensive caricature. We recognize that this performer has a right to free speech and expression, but we also have the right to condemn his performance and speak out against this harmful depiction."

Feeling stressed? Sniff an armpit.

Mitt Romney to announce Presidential bid next week in Michigan: "Romney is seeking to convince the GOP's conservative flank, whose support is pivotal in GOP presidential nomination contests, that he shares their values and stands with them on social issues, including abortion and gay marriage. But he's been forced to explain inconsistencies in his record from when he ran as a moderate in his two previous campaigns — a successful bid for Massachusetts governor in 2002 and an unsuccessful challenge to U.S. Sen. Edward M. Kennedy, a liberal icon, in 1994. Romney supported abortion rights until two years ago, when he says he had a change of heart during a legislative debate on stem cell research. He has also taken positions sympathetic to gay rights in the past, although he opposes gay marriage."

The Who are set to headline Britain's Glastonbury Festival.