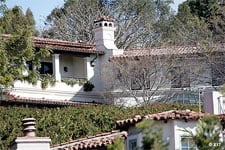 David Beckham was a sharp-dressed man on Tuesday as he bid good-bye to the football club that made him an international star. Becks told the 74,000-strong sell-out crowd at Old Trafford in Manchester: "The time I spent at this club was the best time in my whole football career. I've waited four years to actually come back and to actually say thank you to the fans and the people of the club. I think I wouldn't have got through many things without the people in this stadium…So good luck and thank you."
News also dropped yesterday that brand Beckham have plunked down a $20 million offer on a seven-bedroom, six-bath mansion owned by Meg Ryan in Bel Air.
And the British footballer is set to make an appearance in Vadim Perelman's House of Sand and Fog as a soldier "about a World War I football game between the English and German armies." The Beckhams continue to deny that he's interested in an acting career.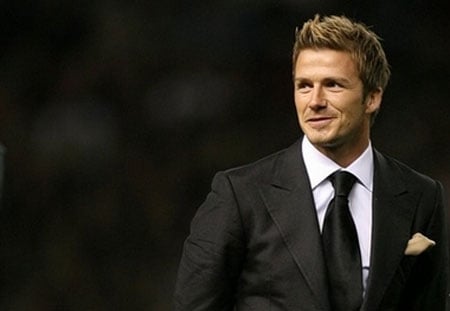 You may have missed…
Injury Does Not Stop Beckham from Looking Sharp [tr]
David Beckham Injures Knee, Could be Out for Two Months [tr]