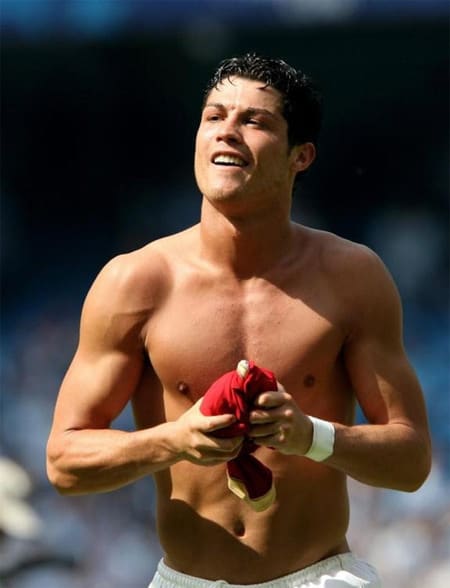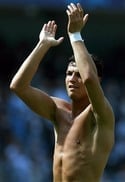 Cristiano Ronaldo and the rest of Manchester United won the Premier League title over the weekend without having to shake a leg after second place club Chelsea tied in their match (1-1) with Arsenal on Sunday.
It was a good weekend for the football club, which also beat Manchester City, a win which inspired the kind of celebration from Cristiano Ronaldo that we like to see.
Late last week, Ronaldo was also named Footballer of the Year by the Football Writers' Association.
Ronaldo, his teammate Wayne Rooney, and manager Sir Alex Ferguson have recently been the target of threatening letters filled with hate notes and white powder (since declared to be harmless).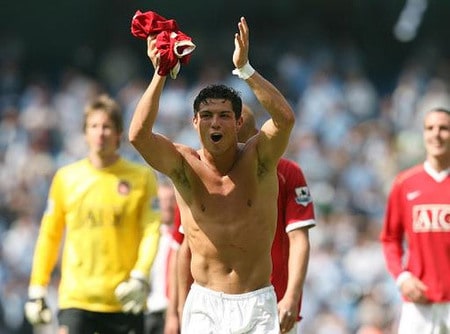 You may have missed…
Cristiano Ronaldo's Dressing Room Mirror, Mirror on the Wall [tr]
Cristiano Ronaldo: Boxing, Bongos, and What Feels Good [tr]
Looking Good at Louis Vuitton [tr]