Pulling through a on a pledge he made during his campaign last fall, Ohio Governor Ted Strickland will sign an executive order today which forbids discrimination by employers on the basis of sexual orientation and gender identity.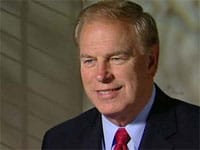 A similar policy which had been in place under two previous governors was removed in 1999 by Governor Bob Taft.
Reports the Columbus Dispatch: "Strickland said yesterday he thinks the order is necessary to help prevent workplace discrimination but that it also has symbolic value. 'It's important to do this to send a message about Ohio that we are a state that values all of its citizens,' he said."
Equality Ohio has set up a website form to thank the governor.