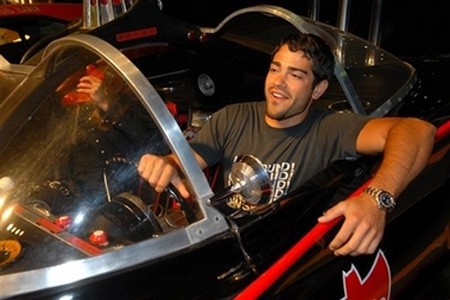 Jesse Metcalfe envisioned himself as the Dark Knight yesterday at a party celebrating the LG VX9400, a new mobile phone reportedly capable of delivering TV shows to your phone (watch out Apple), but he'll have to start thinking a lot differently to catch up with the real Batman.
The new bat vehicle, which will be driven by Christian Bale in the new film scheduled to open on July 18, 2008, was shown off yesterday by Warner Bros.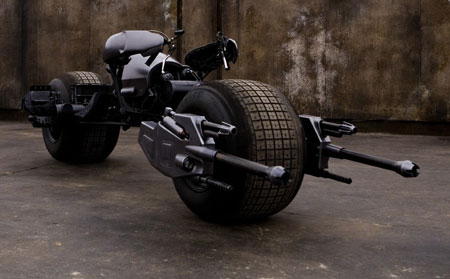 It's called the Batpod. No word on whether its dashboard has a YouTube hook-up.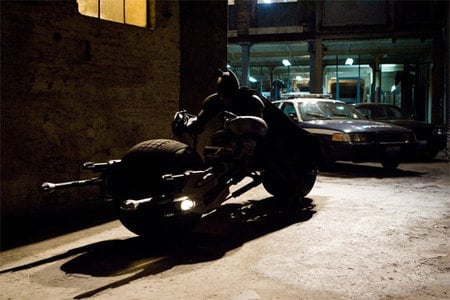 You may have missed…
Jesse Metcalfe and Friend Get Their Tans On [tr]
Jesse Metcalfe: Dolled Up [tr]