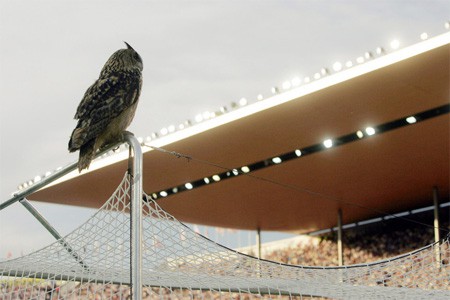 Yesterday, the Group A Euro 2008 qualifying soccer match between Finland and Belgium at the Olympic Stadium in Helsinki was interrupted for more than six minutes by an owl that had flown into the stadium.
The Eurasian Eagle Owl (the largest owl species in the world) swooped around the stadium, alighting on several goal posts, to the delight of the assembled crowd. Finland won the match 2-0.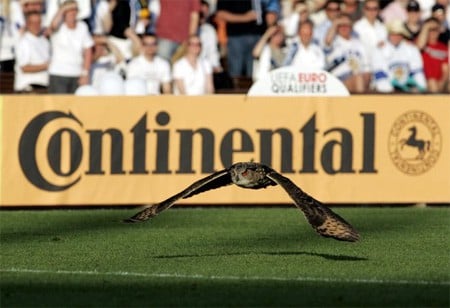 See video below. I don't know. Seems really Harry Potter to me.