Short story writer, poet, and activist Grace Paley has died after a battle with breast cancer, at 84: "A published writer since the 1950s, Paley released only a handful of books over the next half century, mostly short stories and poems. Writing was a passion, but not a compulsion: She never felt the need to put every experience into words. Her fiction, although highly praised, competed for time with work, activism, family and friends. 'None of it happened, and yet every word of it is true,' she once said of her fiction. 'It's truth embedded in the lie.'"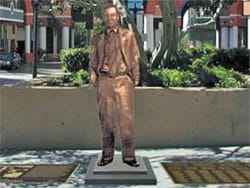 Gays to protest unveiling of statue of former mayor, senator, and governor Pete Wilson on Saturday near Horton Plaza in San Diego because he "turned a cold shoulder to the gay community when it complained about police harassment." Human Relations Commission chair: "We refer to the Wilson years as the Dark Ages."

Is nudity all Mariah Carey has left?

Gays in Poland draw up list of political enemies: "There's a parliamentary election coming. We want to enable the gay community to make a conscious choice and this is the reason for creating a list with the names of the people who have hindered us from achieving our goals."

One of the new Timbaland/Duran Duran songs, "Skin Diver", has leaked.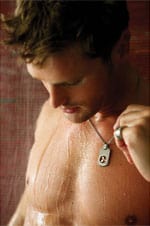 Reichen Lehmkuhl talks to the Windy City Times about his jewelry collection, Fly Naked: "The name actually came from a dare we had in pilot training; during a solo flight, you could take your clothes off while in the cockpit and you actually fly naked. So I ended up putting that on my license plate, and Udi Behr [ of LoveandPride.com ] saw it and said, 'That'd be such a great name for a jewelry line.' So over the next year, we developed the jewelry and came up with the pieces. It's a very masculine line. The jewelry is made of titanium, which is what a lot of aircraft is made from—and the [ items ] are focused on aviation. For example, there are propellers and even dog tags [ in keeping with ] the military theme. Coming from the military myself and having to live in the closet under Don't Ask, Don't Tell, I really sympathize with those who are in the military who are living a lie, so I find it really important to do as much work as I can to lift the ban."

Chip Arndt talks about his new initiative, CPR to AAA.

DNA held its "sexiest men alive" party which drew Big Brother contestants and cover models to Will & Toby's in Taylor Square.

Nick Lachey offers up an O-face.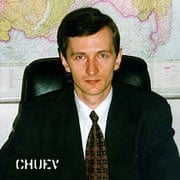 Russian activist interrogated over outing of politician: "On June 21, gay activist Nikolai Alekseev took part in the NTV talk show 'K baryeru!' during which he called deputy of the State Duma Alexander Chuev, member of pro-Kremlin party Fair Russia, 'gay, a coward and a hypocrite' who is only using orthodoxy and fight against homosexuality to reach his political goals."

Renovated theater opens to host North Carolina Gay and Lesbian Film Festival in Durham, beginning today.

New England Patriot QB Tom Brady's former girlfriend Bridget Moynahan had a baby boy yesterday. Brady, as you may know, is the daddy.

Gay Catholics want the term "family" back.

A look at Christiane Amanpour's exploration of God's Christian Warriors, which explores fundamentalism in America…