Over the last day or so the internet has been abuzz about Cate Blanchett's portrayal of Bob Dylan in gay filmmaker Todd Haynes' (Far from Heaven, Velvet Goldmine, Poison) upcoming experimental biopic I'm Not There.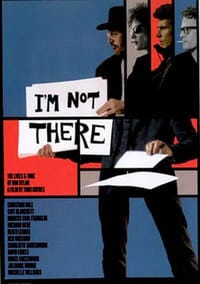 As a Haynes fan I'm really looking forward to this film, not only for Blanchett, who features prominently in a scene leaked yesterday in which Dylan converses with beat poet Allen Ginsburg (played by David Cross), but for the unusual approach Haynes has taken, enlisting five additional actors who also play Dylan at various stages of his life.
Haynes is at ease with experimentation (his breakthrough film, Superstar: The Karen Carpenter Story, was a biopic of the singer's life made entirely with Barbie Dolls) and has proven he can do Oscar-caliber drama, so hopefully I'm Not There will be a treat.
Each actor's portrayal, at different stages of Dylan's growth, is shot in a different style meant to showcase various moments on the folk singer-turned-rock star's journey.
Harvey Weinstein told the New York Times on Tuesday that the film is being given a "rolling release": "With a movie like this you have to build it. I don't think you can go out on 500 screens. The reason for Film Forum is you go where the best word of mouth is on the movie. I like the movie; I think it's adventurous. The audience is going to have to work — work in a good way."
He also singles out one actor: "I may be jumping the gun, but if Cate Blanchett doesn't get nominated, I'll shoot myself."
And here's the leaked scene with Allen Ginsburg:
The film is the first biopic on the legendary folk icon to get the approval of Dylan himself.
Here's Ledger as the singer (his wife Michelle Williams also has a role):
Shots of the other four actors — Christian Bale, Richard Gere, Marcus Carl Franklin, and Ben Whishaw, after the jump…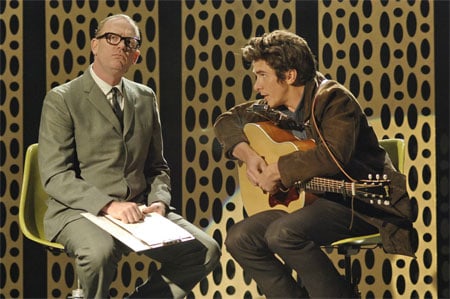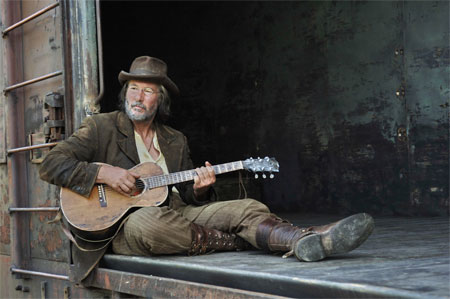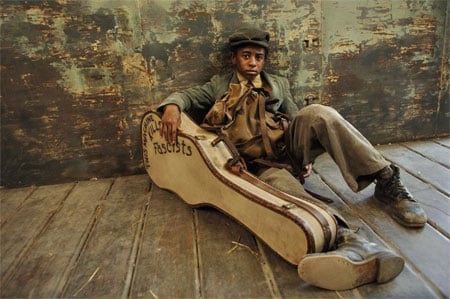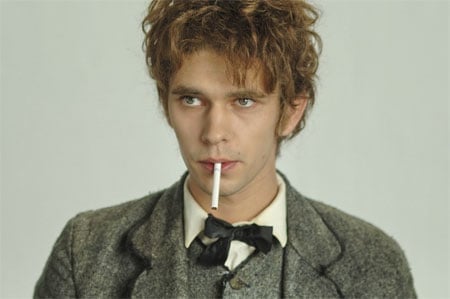 I'm Not There is out in New York and L.A. on November 21st.